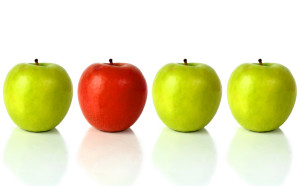 How to sell a company?  Selling a business is a very different process and much more complicated than to sell a home. This is why it is so important to seek out the help of professionals who are experienced on how to sell a company and the sale of businesses. When you choose a qualified mergers and acquisitions firm in Atlanta, Georgia that offers all the services you need to sell a business, you will be assured that you will get through the process as smoothly as possible and can and get the best results from selling a business.
While you could always use typical business brokers in Atlanta, Georgia, to sell a business, you would probably find that their method of doing business isn't always to your advantage. Most business brokers utilize a "broker model" which means that often they do whatever they can to sell businesses without being concerned about the best interests of their client. This means they may end-up doing something that isn't really to your benefit. Finding a company that offers services in  selling businesses that don't use the business broker model will result in the best approach in obtaining solid experience and expertise and will result in a successful outcome to sell a company.
For large and complicated businesses, it's best to utilize a company that specializes in mergers and acquisitions in Atlanta, Georgia. Mergers & acquisitions professional will posses more expertise and credentials and will bring value to the sale or acquisition of a business. You will be in the hands of professionals.  They will be able to walk you through every step of the process and produce exceptional results. Whether you are buying or selling your business, you will need the guidance of a mergers and acquisitions consultant who has helped other business owners buy or sell their companies.  Even if you have some experience in selling or buying businesses, trying to sell a business on your own could be very challenging. Since merger & acquisitions advisers assist in the buying and selling of businesses every day, you will get much better results if you have their experience and expertise to depend on.
One of the most important things in the sale and acquisition of businesses is a solid and defensible business valuation. Since mergers and acquisitions firms posses the expertise in business valuations as well as understanding the market forces that shape business valuations, they are usually the best choice when choosing the best firm that can offer business valuation services in Atlanta, Georgia. Having a very credible business valuation will assure that you will sell a business at a fair market rate. When you are dealing with the sale of a home, a simple appraisal tells you what it's worth. A business valuation isn't that easy. An experienced and qualified valuation expert will take all factors into consideration and help you determine a fair market price.
In getting How to Sell a Company in Atlanta GA, you need the help of a professional mergers and acquisitions adviser to get you through the process with the best possible outcome. You don't want to end up selling a business one for less than it is worth. Be cautious in using some business brokers since many of them are naturally driven to make a deal at all cost without regard to your best interest.  Your first step should be to find an exceptional merger and acquisition firm.
Getting help in how to sell a company in Atlanta Georgia from American Fortune Mergers & Acquisitions is easy and low cost.
How to Sell a Company Atlanta, GA with the help of American Fortune.