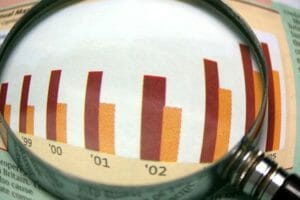 Exit Plan
Research Paper By MBA Candidates of University of Louisville
Interviews with experts on Exit Plan
In order to better understand the mindset of the successful entrepreneur, we conducted research to find experts in exit plans. We discovered an article written by Dr. Michael Klein and contacted him to set up an interview after learning about Dr. Klein's extensive experience in the psychology of exit planning and exit plans. He told us that exit planning specialists and consultants have found out that the most common reasons that business owners do not plan carefully or proactively for the exit, transition or succession of their business is because they believe they are too busy, they want to wait until later, think it is too expensive to hire an M&A firm to help plan the sale, or that buyers will simply seek them out.
Dr. Klein has developed a method for a Exit Plan that highlights three important areas of this process: succession, readiness, and departure. Many business owners don't enjoy choosing a successor because they feel that, in doing so, they are setting themselves up for the end of their usefulness in the business which they have worked so hard to build. With many business owners being very proud of their accomplishments, and perhaps even a bit narcissistic, avoidance of choosing a successor is quite common. Dr. Klein finds that, by employing common psychological assessments that many HR departments use, the business owner can find out what his own traits are, and then begin the search for a successor who has similar traits. This allows the business owner to at least know what kind of person would be a good match.
The second task is to assess the psychological readiness of the owner to sell. If an owner has not even begun to think about selling the business, then it may be even more difficult to persuade that person to start thinking and planning an Business Exit Strategy & Succession Planning. Dr. Klein recommends an online assessment tool that will gauge where the business owner is along this continuum. From there, the exit planner will better know how to work with the business owner to facilitate a successful Exit Plan.
The third important task of a Exit Plan is to plan and implement the departure. The idea of simply retiring to a life of playing golf is not realistic for most business owners because an easy, relaxed life is not something for which their personalities are usually attuned. Furthermore, since their personal life is so entwined with their business, it can be difficult to separate the two. In addition, many employees may have spent the majority of their careers at the company and may feel betrayed if the owner leaves the businesses. This can create confusion and distrust and they may not like or understand the need for new leadership.
We also spoke with a succession planner, Mr. Hugh Sawyer, who further emphasized the need for specialized attention to the emotional side of a Exit Plan, which is often overlooked. He said that many business owners get cold feet and keep their business even when they are made good offers. Business owners tend to be very emotional about their companies. Mr. Sawyer doesn't deal with young entrepreneurs who want to make money by selling their businesses in a few short years, his focus is mostly on people who want to retire. He often uses his own previous experience in business to find out what the business owners want and what their stage of readiness is. He has well-established relationships with his clients, and as a financial advisor and a CPA, he has annual reviews with his prospective clients during which he asks them how things are going and what their plans are for both the following year and in the long run. This is a good way to not only show that he cares about his clients, but also to bring up the possibility of Business Exit Planning in a non-threatening way. Mr. Sawyer does not bring up the subject of business exit planning to people who are not already considering it. His clients come to him when they are ready to retire.
Spouse involvement varies from person to person. On average, spouses are involved in about 25% of the Business Exit Planning process. The most important people in a business owner's circle of influence are the CPA and the attorney. Due to the sensitive nature of business exit planning they will only discuss succession planning with people they trust. Mr. Sawyer said that workshops can be a good idea to find new clients however, many small business owners will not attend them because they don't want people to know that they are interested in selling their businesses. Privacy and confidentiality are very important when it comes to a business Exit Plan.
In addition, in family-owned businesses where multiple family members have a controlling stake, Business Exit Planning is critical in restructuring the ownership of the business so that the new, incoming owner can have full control of the enterprise without having to deal with a stubborn aunt or absentee cousin. Often, several years of advanced planning is needed in order to restructure the company and consolidate the ownership. Then, once the company is ready for sale, approximately one year will still be needed to develop a successful track record under the new management structure so that the business can be assured to be running smoothly.
For more information on Business Exit Planning and creating a successful and valuable Exit Plan, contact American Fortune at 502-244-0480.