We Celebrate & Honor the Sacrifice & Service of the American Business Owner & Ensure the Continuation of Their Legacy
Business Exit Planning and Succession Planning = Increase in Business Value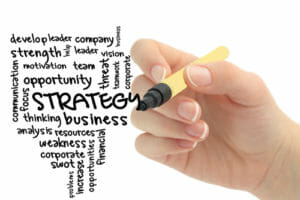 Should you be concerned about business exit planning now? Every business will change hands at one point or another, and it's vital that the owners have a plan in place. The owner must take control over the business exit planning, or be lost in the fray when the time comes to sell the company. Business exit planning or succession planning should prepare your business for both a planned exit and an unexpected exit from the business. 
As part of proper planning, you'll have the opportunity to work with advisors to raise your business's value, which will make your business more marketable and prepare the company for any unforeseen or even catastrophic events. 
American Fortune's Business Exit Planning and Succession Planning will establish solid exit strategies along with succession planning. We strive to earn your trust and hope that you'll choose us when you need to sell your business in the future. 
At American Fortune, we hold ourselves accountable for producing real results and the successful implementation and follow-through for exit strategies and successions. Starting with the end in mind, we track your business's preparedness for the market and the increase in the company's value. Through effective exit planning, you can increase the business's value, giving you the advantage when it's time to sell. 
We are so confident in our exit strategies and succession planning that when it comes time to sell your business, we provide a 30% credit on the exit strategy and succession planning fees toward the Success Fees! 
Exit and Succession Planning Can Raise Business Value Up to 50% 
Have you thought about what would happen if you left the company? You've probably spent some time considering how operations would change, or what innovative ideas a new owner could deliver. What about everything leading up to the exit? Consider how you'll protect your financial future, your clients, and the legacy of the company. 
For Every Dollar Spent on Business Exit Planning, the Payback Could be a Multiple of 2.5 Times That Investment. 
Exit planning and succession planning can have an immediate and positive impact on the business' value. Increasing the value gives the seller greater negotiating power and shows the business in its best light. In addition to possibly increasing the business value, our services preserve the value of the business and provide protection for the business, the owner, and their family. Well-developed strategy and planning allow the business owner to retain control of their company, regardless of what the future might bring. 
Exit planning also ensures that there is a plan to protect employees and clients or customers. Employees are often fearful of the owner selling the business because it brings in a fair level of uncertainty. However, when you have an exit strategy in place, you can put some of their worries to rest. You can consider potential buyers that would agree to specific terms with employee contracts and obligations through business exit planning. Then, of course, you'll want to protect your clients. The customers are part of the company legacy, and exit planning can help identify which clients have ongoing, long-term, and friendly relationships that support the business. Then you can rely on planning to accommodate or handle the company changing hands from the perspective of long-term clients. 
Protecting employees, honoring customer agreements, and similar elements are often part of an owner's exit goals. We explore business exit strategies and create tactics to help owners achieve their exit goals. We set goals and groom the business for transfer (sale). Through years of experience, we know how to explore:
The effects of income

Capital gains

Estate and gift taxes

Handling the complexities of transfer (sale) to a third-party

Moving through succession to transfer to a family member

Process the transfer to key employees. 
Planning for any of these events helps the owner retain control over the company. By exploring exit strategies and tactics, the current owner will have confidence knowing they have exit options no matter the unexpected event of a well-planned exit.  A plan should address the opportunities and tactics available to achieve the business owners' exit goals.
Exit and Succession Planning 
We designed our strategy and planning services to address various business needs, such as growth planning, preparation for a sale or merger, partner buyouts, and value maximization. Often business professionals use this planning as an opportunity to conduct a general business audit or review. The plan prepares the business, as well as the owner, for unforeseen or even catastrophic events. No one wants to consider the possibility of a death, divorce, disability, or illness in their future. However, these events are entirely possible and often strike at the worst times. 
What Does Business Exit Planning Include?
Increase/Maximization for business growth

and profitability

Recommendations to preserve and increase the business' market value prior to a sale

Strategic exit or

succession planning regarding ownership transfer

to family members, employees, or third-parties. 

Contingency exit and succession plans to address potential catastrophic or unexpected situations.

Review of tax implications upon ownership exit.

The strategic and comprehensive exit and succession plans also include in-depth industry and competitive analysis. 

The comprehensive exit plan includes plan implementation assistance. 
When a business owner doesn't have a formal exit strategy or succession plan, they take the risk of not benefiting from years or decades of hard work. It shouldn't be the case that an owner works for a lifetime only to see their business dissolve with little or no financial benefit to enjoy afterward. To avoid the possibility of that future, have a strategic plan. 
A strategic plan allows the owner to have an orderly exit, under the best possible conditions, and at the highest price while minimizing tax consequences. Having an exit plan is the same type of planning and importance as estate planning or creating a will. You're protecting your future, your family's future, and your legacy. 
The purpose of business exit planning and succession planning is to address unanticipated and disastrous events, identify value drivers, protect, preserve, and grow the business' value and marketability. 
American Fortune Offers Two Programs
Our two programs for exit strategy and succession plan development cover basic or extensive needs. They help business owners prepare on different levels but still address critical concerns that all business owners share. 
Essential Exit Strategy and Succession Plan
The Essential Exit strategy and Succession Plan is the basic plan for business owners who want to prepare their business for the unexpected but often unavoidable. Catastrophic life events such as divorce, illness, disability, and death can put businesses, the owners, and families in extremely compromised situations. 
The report will identify and address any fundamental operations or structural issues within the business. It will include recommendations on resolving these issues to preserve and increase the company's market value. This exit strategy and succession plan will consist of a report that lays out a thorough review of the business with short and long-term recommendations for managing its value. 
This report will specifically address:
Tax considerations

Operations planning

Organizational structure

Supplier relationships

Industry and competitive analysis

Income statement adjustments

Customer concentration

Industry analysis

Additional items which can impact the market value of the business
The price for this plan is: $6,500
Comprehensive Exit Strategy and Succession Plan
The comprehensive exit strategy and succession plan is the ideal option for larger or more complex businesses. With a host of advisory services and plan implementation assistance, any business owner can rest easy knowing that there's not only a plan but professionals supporting you. After a thorough review of the company, the business owner receives an extensive report with short and long-term recommendations to increase the value of the business. 
This plan also includes the development of a strategy transferring business ownership. That transfer could be to a family member, employee, or a third-party buyer. It's a complete plan that addresses ideal selling situations alongside life's unexpected disasters. 
This report will specifically address:
Tax considerations

Operations planning

Organizational structure

Supplier relationships

Industry and competitive analysis

Income statement adjustments

Customer concentration

Industry analysis

Additional items which can impact the

market value of the business
The price for this plan is: $10,000
Business Plans 
In addition to business exit planning, we provide complete business plans. Our business plans are comprehensive. We include financial data, SWOT analysis, forecasting, marketing review, and other elements of your business. We tailor our plans and design them for use with existing businesses. They're best suited for growth planning, obtaining loans, raising capital, customer bidding, business exit strategy planning, and mergers & acquisitions. 
A comprehensive business plan is only $3,000. For more information, contact us via email or phone at (800) 248-0615. 
Characteristics of a Good Business Exit Planning
Exit Strategies and Succession Plans to Maintain Business Viability 
A sound plan must support the viability and continuity of the business. These issues are paramount, and a business plan is the key planning tool, even taking precedence over exit planning or estate planning. The business provides salaries, wages, and, eventually, liquidity for the owner. It must continue to operate successfully. 
      2.  Exit Strategies and Succession Planning for a Retiring Owners' Needs
Proper planning should account for the needs of a retiring owner. An owner should know a few years in advance that they'll be psychologically and financially prepared for the exit. The plan should always ease the owner's concerns about retirement, having sufficient income, and enjoyment after exiting the company. It's possible that this plan would even include what the owner might do after retirement to foster happiness, such as a part-time business, charitable work, or a hobby. 
     3.  Exit Strategies for Other Stakeholders
Exit strategy planning should address all the needs, concerns, and fears of any partners, employees, creditors, vendors, and customers. Business owners should not disregard or neglect the uncertainty that stakeholders face when a business is sold. Employees and customers become especially vulnerable when the business leader exits the company. 
When family succession is the plan, it's necessary to look at how to satisfy the heirs who don't receive any part of the business. They may need to share in another asset. 
    4. Succession Plans for Choosing a Successor
Many business owners worry about finding a successor that will continue on the legacy of the company. That often comes down to finding the right person with the inclination, aptitude, and ability to operate it successfully. The business exit and succession plan should outright prescribe criteria for entry into succession, or even consideration. It may be a family member or employee. Still, they might need to show that they have the education and business experience necessary to operate the company and the financial means to purchase the business. 
     5.  Exit Strategies and Succession Planning to a Third Party
An exit strategy is just the starting point of selling a business to a third-party. Selling the business to a third party is a decision that calls for attention to specific elements of the exit. The plan should not only lay out expectations for the seller, but also work to prepare the business, time the sale, identifying the best buyers, controlling financial risks, and selecting capable advisors.  
      6.  Exit Strategies and Succession Planning to Minimize Taxes
Business owners often know that taxes after selling a business can be complex and troublesome. An exit strategy or succession plan should minimize taxes for the business owner and ensure there is minimal risk of any tax trouble arising down the line. 
Learn more about business exit planning by clicking here to explore the Exit Planning Institute. If you know you're ready to move forward with a professionally developed plan, contact our team at American Fortune.  
American Fortune has performed exit planning in all areas of the USA