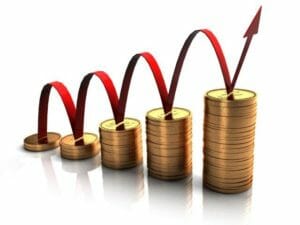 Business Valuation Calculator
Subjective factors play a significant role when valuing a company, and American Fortune's Business Valuation Group can weigh those components, among many others, with the business valuation calculator and assessment tool. This tool serves to help clients understand factors that impact a business valuation and plan proactive steps to increase value and correct harmful elements affecting the business value.
 The American Fortune Business Valuation Group developed the business valuation calculator and value builder as a web-based system. This system relies on an advanced algorithm that provides business owners with an appraisal of subjective valuations factors that can help calculate the business value and determine how attractive the business might be to buyers. In addition to the business value score, users will also receive a valuation driver review and feedback. That review includes concrete steps the business could take to improve their business' valuation and how attractive it is in the marketplace.
The Business Valuation Calculator & Assessment Test Tool stands out as a unique tool for learning how to maximize the value of your business and helping you improve your business value before you plan the sale of your business. 
What Does The Valuation Calculator & Assessment Test Tool Provide
Using the American Fortune business valuation calculator and assessment tool is straightforward and should take less than 10 minutes. After completing the questionnaire, a business consultant from American Fortune will evaluate your responses and assign a score for your information. They'll reach out to you within 48 hours to discuss your company's score and offer suggestions to help your company move in a direction that should increase your business valuation. These suggestions should also help improve your business's marketability when you're ready to enter the market.
 Scores range between 25 and 100. Everyone who completes the questionnaire will receive a 10 to 12-page report showing a full evaluation of the business, given the insight you provided through the questionnaire. It will show how a buyer would rate your company's value if you put it up for sale today. The report includes a valuable appraisal and gives tangible feedback, including:
Rating a business' subjective valuation

Assessment of attractiveness to buyers

Recommendations for improvement

Outline of the best options for maximizing a company's value

Service suggestions for maximizing the value of your business

Provide recommended changes to optimize value and salability
 The business valuation calculator and the value builder assessment report should provide you with the information necessary to take that first step toward planning an exit strategy. The report is a cursory valuation to help you understand your company's current position and whether or not you would be able to exit effectively in the near future.
 Many business owners don't realize that standard business operating practices often bring down a company's market value. Even for simple tax purposes, business owners will often keep values down. Maximizing the value of the business will attract the right buyers. Buyers with access to proper funding that have the experience and skill set to operate the business and will also treat the employees right while preserving or enhancing the brand are hard to find, but they exist. Making your company attractive to these types of buyers begins with maximizing the company's value.
 The information you receive from the business valuation calculator and the assessment report should help you build and grow your business and services in a way that makes your company highly desirable in the market.
 That way, when the time comes to sell, the value of your business will be maximized and then your company can become more attractive to buyers.  When the business is highly attractive to buyers, the seller can negotiate for sale terms that benefit them and the company. Expectations and plans for the selling process are all part of a thorough exit strategy. An exit strategy helps owners understand what they should strive to receive from a sale and what they're looking for in a buyer. It should outline exactly how the seller will present the company on the market and how the deal would ideally close in various situations. It's very similar to estate planning, and it's vital for a seller.
 Most business owners aren't aware of their business's full scope from a valuation perspective because of the day-to-day demands of operating the company. They may not understand some of the minute factors that can influence business value, such as long-term employment contracts or customer involvement.
 American Fortune Business Valuation Services follow the requirements as defined by the American Institute of Certified Public Accountants Statement on Standards for Appraisal Services No. 1 (SSVS No. 1) and are performed in accordance with the Uniform Standards of Professional Appraisal Practice (USPAP) as promoted by the Appraisal Foundation and the International Valuation Standards (IVS).
If you're a business professional such as a CPA, attorney, consultant, or provider of other professional services, please pass this tool along to business owners. This business valuation appraisal tool is a great first step to evaluating and preparing a business for sale. You can learn more about our business valuation appraisal reports and the market value of a company here.
Benefits of The Valuation Calculator & Assessment Test & Report
Almost every business owner will admit to lying in bed at night thinking about work. If they're honest, at some point, they have also thought about their life after work. Will they move on to own another business? Will retirement be all they hope for? What will happen to the business once they're no longer at the helm?
 Business owners can calm all this thinking by learning how much value their business would have to those currently looking to buy a business. Whether selling a business is just around the corner or not even on your radar, it is always important to know how quickly you could sell a business and look at your company's business value optimization.
 Determining business value optimization is a complex process. When business owners are formally looking to make an exit strategy, they may work with various experts for a complete business valuation. To initiate the evaluation of your company and value optimization, a business sale advisor reviews your business valuation calculator questionnaire responses. It should only take about 10 minutes to complete the questionnaire, but the business consultant will evaluate the information thoroughly before reaching out to you in a 48-hour window.
 A business sale advisor is the person who's going to carefully go over your company score and provide suggestions that should increase your company's value. They will also offer insight into the ease of selling quickly under current economic conditions. Our business sale advisors work closely with clients who are trying to get a snapshot of their company's current value and assess what changes they can make to increase that value and make it more marketable. Connecting with a business sale advisor and utilizing the business valuation calculator comes at the cost of only $249. For many business owners, this is an invaluable tool for preparing to sell the business.
 Keep in mind that knowing what drives your business' value and taking mindful steps toward business value optimization are responsible measures that apply to all the businesses at all times. Knowing and controlling business value drivers and help owners who aren't even considering selling their business soon. The business valuation calculator and assessment test look at these factors carefully.
 Some elements evaluated through the tool include:
Level of competition

Profitability track record

Your business' industry position

Owner contribution to revenue

Market share

Employee retention

And more
 Taking the business value assessment with the business valuation calculator should be part of your annual routine to plan your business's future. Knowing this information allows you to take decisive action in handling the growth and development of your company.
 We could go on and on about why it's so important to know the value of your business. But why create our own argument for this when the New York Times writer, Mark Cohen, does it so well? The article titled "Do You Know the Value of Your Business? You Should" addresses the many issues that business owners face between running their business and understanding its value. This article looks at a handful of real-life businesses and assesses a major problem that owners usually don't realize they are facing.
 If you don't know your company's value, you don't know the value of your biggest asset. Cohen writes, "with the day-to-day demands of running their businesses, most owners put off getting a value of their business until a sale is imminent. But some are starting to treat the act of valuing their business as an integral part of running it."
 For most business owners, their business is their largest asset, and when it comes to retirement, it may be their only asset.  We should review our businesses' value, assessed values, and make tweets from time to time the same way we do with our retirement accounts.
Differences Between the Valuation Calculator and Assessment Report and a Full Valuation
 This survey and the business valuation calculator score is not a replacement for an actual business valuation. The business valuation calculator and value maximizer are tools to give you a current pulse on your company and how you're doing optimizing its value. This report will also provide you with suggestions for improvements. Still, it doesn't stand to replace a complete valuation of your business that takes all of your company's details into consideration.
 This report is a starting point for assessing the value drivers and understanding what factors go into conducting a defensible business valuation. It allows you to take steps to increase or maximize value before you have a full business valuation.
 When a business owner understands and keeps tabs on key business value drivers, they can help the company prosper. These drivers not only influence the market value of the business but their success within the industry. This knowledge allows business owners to properly plan an isolate elements of the business, which may have a negative impact. Understanding your company's business value drivers allows you to grow while also mitigating risk or negative impact.
  To have a full business valuation, we recommend using our reliable and defensible business valuation services. A business valuation should always be completed by an expert valuation professional, not a software program or online calculator. Learn more about American Fortune business valuation services if you're ready to sell soon. 
American Fortune Business Valuation Services
---
Business Valuation Calculator & Assessment Test & Feedback Report
Please complete the contact information below. Include a valid email address to ensure proper
receipt of your Business Value Builder Test results. A (*) denotes required information.