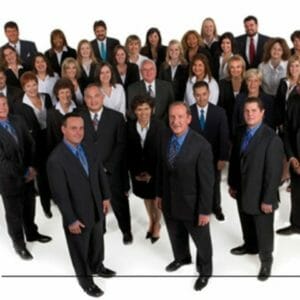 M&A Consulting Services
The use of M&A Consulting Services significantly reduces the challenge of achieving a successful outcome in Mergers and Acquisitions (Business Sale and Acquisitions) for both business buyers and business sellers. M&A Consulting Services will successfully handle the numerous details and processes to address and problems to solve.
The business transaction process includes the intricate coordination by a top M&A Consulting Services firm to help coordinate a successful business sale or acquisition. The sharing of sensitive business information, revealing time-sensitive milestones, and the discovery of hidden information, while maintaining an atmosphere of cooperation and trust with all participating parties can be complicated.
Due to the complexity of M&A transactions, business sellers and buyers rely on M&A Services to address and assist with business risks, due diligence, deal structuring, and other issues. The content of this page gives the reader a summary of issues that arise in a merger and acquisition transaction.
The Mergers and Acquisitions Process
Completing a successful business sale or acquisition deal requires significant preparation prior to the actual placement of a business for sale or acquisition of a business, In the early stages of the business sale and/or acquisition process it's very critical that both sides decide to adhere to common processes.  This is very important especially as the deal begins to unfold and confidential information is shared.
Business Buyers need access to important business information but business sellers need a way to control and release the information at the right time without jeopardizing sensitive information and/or competitive edge. So business sellers need a system to allow information access while maintaining document security that prevents the release of sensitive company information that could create subsequent legal, financial, or marketing-related problems in the event of a failed deal.
Very effective M&A Consulting Services firm can also facilitate the M&A transaction services by allowing multiple bidding parties and business sellers to concurrently participate in the due diligence process within a controlled information environment.
Prime M&A Consulting Services can dramatically reduce the total time and expense that would otherwise pose issues to the successful and timely completion of merger and acquisition transactions. Furthermore, with the use of reputable M&A Consulting Services, all parties to the merger or acquisition can obtain business documents and ongoing information and ensure that business sale information is shared properly and at the right time.
As a result, buyers and sellers are able to achieve their business goals while increasing the odds of a successful outcome for business sale or merger and acquisition transaction.
The Key to Successful Mergers and Acquisitions Transactions
Successfully completing a business merger and acquisition transaction is a complex process.
The potential for any number of mistakes and/or problems is extensive, but most issues fall into seven distinct areas that include the following:
little or improper planning
failure to solicit outside the expertise of M&A Services
improper allocation of time
lack of or poor resource utilization
miscommunication and or poor communication
lack of proper business tools, and
lack of proper information or limited access to quality business information
The occurrence of any one or a combination of these areas has the potential to derail even the most viable and promising business sale or acquisition (merger and acquisition) opportunity.
Mistakes made during a merger and acquisition transaction are not limited to only one side of the bargaining table. Failure to adhere to proper business principles, systems and processes places both buyers and sellers at equal risk of compromising even the best potential for a business transaction.
Working With The Right Mergers & Acquisitions Consulting Firm
Selling a business is often a long and arduous process. A seasoned M&A consulting firm will be well-prepared and will have tried to anticipate potential fires that may take place in the deal process – an important focus to ensure the business sale happens successfully.
There are, however, many inexperienced M&A Consulting Services firms out there. In most states, there is little to no regulation of this high-stakes industry. Here are some key areas to examine as you review M&A Services Providers.
If your M&A Consultant seems to be just going through the motions of working your deal or is only maintaining a reactive stance to selling your business, you might want to step away. Yes, this is their job and sometimes it can get a bit stale, but this is your business and your livelihood on the line. If you are not sensing enough personal interest and involvement from your representative, find a new one.
The beauty of working with seasoned M&A Consultant is their long track record of success and failure. This provides a terrific foundation of experience to refer back to when hiccups occur, and they will occur. If you happen to be working with someone with less experience, be sure they are surrounded by a supportive office of other merger and acquisition advisers.
Pay close attention to the frequency, depth, and content of your initial discussions with your M&A Services Firm. If they are going to sell your business, they need to have an interest in what your company does and the details of how all of the parts of it work together. Typically, this level of interest cannot be faked…which is good for you. Make sure there is enthusiasm and genuine interest before you allow your M&A Consultant the opportunity to further represent your company.
Does your M&A Consultant have knowledge of your particular market or industry? This is key, especially if your business is complicated or involves a large degree of industry knowledge to effectively understand and sell your company. If you have found an M&A Consulting Company that meets this criterion, you are probably in good hands. Expect to pay more if they specialize in brokering only businesses in your industry.
How well did your M&A Consulting firm assess you? Were their assumptions about you or your business correct? There is a lot involved in evaluating a business and a good ownership fit…much more than just looking at the numbers. Learn the mergers and acquisitions company's skill set and make sure that good judgment is one of them.
How well is your M&A Consulting Services firm connected to the market you are selling to? Are they involved and engaged or do they spend most of their time behind a desk? This can often be determined by where they are calling from or how frequently you can reach them in the office. Working with someone well-connected helps your cause of selling your business and the more people your M&A Consultant knows, the better.
American Fortune Mergers and Acquisitions Services
American Fortune is a premium provider of Business Sale & Business Acquisitions services, (M&A Services) Business Exit & Succession Planning and Business Valuation services for companies with annual revenues of up to $50 million.
Our set of unique processes increases the value and marketability of businesses. Clients also utilize our services for our expertise in areas of growth and profitability, business due diligence, financial analysis, tax minimization and value maximization.
American Fortune strategically prepares businesses for the market, discretely marketing a business sale, finds the right buyer, and sells the business at the best price and at the right time.
Our Business Advisers work closely with our client's Attorney and CPA to make sure that our clients have the right information and to provide them with smart options so that they can make the best decisions about their business sale or business acquisition.
We maintain excellence by retaining Business Advisers who possess a solid base of credentials and exceptional experience in Business Sale & Acquisitions; this guarantees our clients a solutions-oriented approach to successful mergers and acquisitions.
A Different Kind of Merger & Acquisition Consulting Services Company
American Fortune takes a different approach in their M&A Consulting Services.  To fully serve the best interest of our clients, we make proactive recommendations on the timing of business sale and acquisition. If the sale or acquisition of a business is not in the best interest of our client we will work with the client to make the proper changes or corrections to assure successful and fruitful business sale or acquisition.
At American Fortune, we possess exceptional expertise to handle the entire Mergers and Acquisitions process.  Our clients experience our superb work in areas such as strategic analysis, cunning preparation of a business for sale or acquisition, savvy due diligence, accurate and defensible business valuations, strategic market research, identification and targeting the best buyers for maximum sales price, effective tax planning, creative deal structuring, experienced problem solving and unparalleled negotiation skills.
We serve our clients with unique processes and approaches in business sale and acquisition process to bring about the best possible deal structure, price, and terms.
For more information on top-rated M&A Consulting Services, please contact us via email here or phone at 502-244-0480
To learn more about Mergers and Acquisitions Consulting Services (Business Sale & Acquisitions) click on the following links: Alliance of Merger & Acquisition Advisors® (AM&AA); Association For Corporate Growth; Merger & Acquisition Source; International Business Brokers Association (IBBA); Mergers, Acquisitions and Business Transfers.
American Fortune is one of the top M&A Consulting firms, it has provided successful mergers and acquisitions services in most areas of the USA