Valuing a Private Company by American Fortune Valuation Services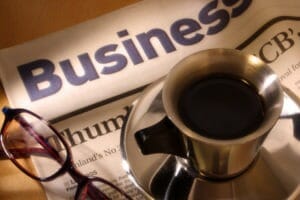 Reasons for Choosing American Fortune for Valuing a Private Company.
Our practical knowledge and expertise for valuing a private company comes from our daily involvement with Business Sales and Merger & Acquisition services. Due to our experience and depth of knowledge of Mergers & Acquisitions and Valuation Methods we are able to value a business with more accuracy, credibility and defensibly than a business valuation prepared by companies that do not possess market experience and business sale expertise.
Valuing a private company Business for a sale or buyout of a business, estate planning, exit planning, tax planning, buy-out agreements, or divorce. However, the most important reason for valuing a private company is the knowledge it yields. Once the owner and/or their consultants know the market value of a business, they will also learn how objective and subjective value drivers decrease or increase the value a business. They are able to use this knowledge in successfully growing the value of their businesses.
American Fortune provides three types of valuation reports. To view a sample report of the Business Value Estimate, Calculation of Value and Comprehensive Valuation please scroll down.
Business Value Estimate
This report is specifically designed for business owners to provide a fast and easy estimation to valuing a private company. The report is based on a combination of eight valuation methodologies, a comparative data that help verify the estimate of value. Based on these methods and data an approximate value of a business is configured via a customized 38 page report. This report is not a professional valuation of a business and is not suitable for use in estate planning, divorce proceedings, buy-sell agreements, ESOP's, IRS issues, or legal proceedings. Price: $1,250. To view a sample Business Value Estimate – Request Sample

Calculation of Value
This Calculation of Value report takes basic value drivers to produce a semi-formal valuation. It utilizes four to five valuation methodologies to value a business. This approach to valuing a private company valuation yields a moderately defensible valuation report. The report is 30-35 pages. Price: $2,300. To view a sample Calculation of Value – Request Sample
Comprehensive Business Valuation
A comprehensive business valuation that incorporates broad and complex business reviews, financial reviews and analysis. This report for valuing a private company is very defensible. It utilizes seven to ten valuation methodologies. This valuation is very accurate and very defensible. The report is 40-50 pages. Price: $4,000. To view a sample formal valuation – Request Sample
Which Business Valuation is Right for Me?
Choosing the right valuations report depends on three factors: 1) the need and requirement for details, 2) how strongly will the valuation have to be defended, 3) the purpose of the valuation of a company.
Because we also provide Mergers & Acquisitions services we posses greater business valuation knowledge and experience which makes business appraisal work easier for us and therefore we are able to offer prices on business valuations at 30-40% less than that of our competitors.
For Valuing a private company American Fortune follows the requirements as defined by the American Institute of Certified Public Accountants on Standards for Appraisal Services No. 1 (SSVS No. 1) and performed in accordance with the Uniform Standards of Professional Appraisal Practice (USPAP) as promoted by the Appraisal Foundation and the International Valuation Standards (IVS).
For more information for valuing a private company, contact American Fortune Business Valuation Services for a business value at 800-248-0615 or info@fortunebta.com