Valuing a Business by American Fortune Valuation Services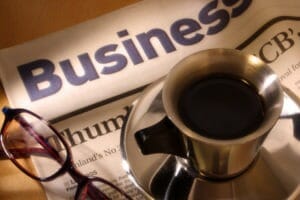 The majority of business professionals don't have an expertise in valuing a business. Even CPAs and those with various expert-level knowledge can struggle with properly handling this complex process of evaluating the worth of a company. Because determining the value of a business is multifaceted and delicate, it's vital to involve experts that specialize in business valuations, and mergers and acquisitions.
As with most professional services, it's imperative to find experts who have the experience and know-how to do the job right. Valuing a business is a delicate process which can affect many people across multiple areas of their lives if not done properly.
Reasons for choosing American Fortune for Valuing a business
Our practical knowledge and expertise for valuing a business comes from our daily involvement with business sales and Merger & Acquisition services. As a result of our experience and expertise in valuing businesses, we provide:
In-depth knowledge of Mergers & Acquisitions in market and industry standards as well as  practices
Proven experience and expertise with a variety of valuation methods
22-year-long track record of accurate, credible, and defensible business valuations
At American Fortune we value a business with outstanding accuracy and defensible because of our business sale expertise. We look to protect businesses, ensure that sellers have a fair stake at the during sales negotiations, and deliver highly defensible business valuations. American Fortune possesses market experience and business sales expertise that allows our team to excel in valuation services.
Major Events that Call for Business Valuation Services
Valuing a private company or business is often part of a major life event. That event could largely affect the company, or the individual.
A business sale or buyout is significant to everyone from the owner to the customers. Of course selling a business isn't the only time that a business owner or board should have a formal valuation prepared. Some of the most important reasons for valuing a private company don't involve intending to sell the business at all.
Business owners should consider a complete valuation as part of estate planning, business acquisition, business exit planning, tax planning, buy-out agreements, partner buyouts, and divorce. Business valuation services deliver much more than a dollar figure. The most important reason for a business valuation is to identify and understand:
Objective value drivers
Subjective value drivers
How these drivers increase or decrease the value of the company
How to use this knowledge to grow the value of the business
The owners and their consultants can explore the results in the business valuation to successfully identify the market value and  develop the business to grow its value.
American Fortune provides three types of valuation reports. To view a sample of the Business Value Estimate report, Calculation of Value, and a Comprehensive Valuation, please scroll down.
Different Types of Valuation Reports
These different reports all serve different purposes and allow business owners to have flexibility when approaching a valuation. The three types of reports that American Fortune offers include the business value estimate (basic), calculation of value (mid-tier), and comprehensive business valuation.
Business Value Estimate
The business value estimate report offers a fast and easy estimation on valuing a private company. This report was designed with business owners in mind so they can review the data that contributes to the approximate value of a company. Business Value Estimates use a collection of eight different valuation methodologies along with comparative data which help verify an estimation of the value. Based on these methods and data, the report gives an overview and in-depth look at the approximate value of a business through a customized 38 page report.
This report is not a professional valuation of business and is not suitable for use when estate planning, sorting out divorce proceedings, or during buy-sell agreements. This estimate is also not a suitable valuation ESOP's, IRS dealings, or legal proceedings. Price: $1,250
Request a sample of a Business Value Estimate.
Calculation of Value
The calculation of value report uses Basic Value drivers to create a somewhat formal valuation. This report relies on four to five valuation methodologies to give a rough business valuation and it produces a moderately defensible valuation report. The calculation of value report is roughly between 30 and 35 pages. Price: $2,300
Request a sample Calculation of Value report.
Comprehensive Business Valuation
The comprehensive business valuation report is a complete business valuation conducted by our experts. It incorporates broad and complex business reviews, financial reviews, and an in-depth analysis. When valuing a business to sell the company, this is the type of valuation that would give consideration to all facets of the business. This valuation report is extremely accurate and defensible. It uses seven to 10 valuation methodologies and can range between 40 and 50 pages. Price: $4,000
Request a sample formal valuation.
Which Business Valuation is Right for Me?
Which valuation report is the correct one to use? Each of these business valuation reports serve a different purpose. Business owners should carefully consider what they need and expect from a business valuation. How much detail do you need, and what is the purpose for having these details?
For example, the business value estimate is not right for anything concerning legal proceedings, divorce, estate planning, and dealings with the IRS. However, it can help business owners understand value drivers within their business and what they can do to begin fostering growth within their company.  Business owners might also use this to gain a better understanding of how the market would view their company from a basic level.
Whereas the calculation of value and the comprehensive business valuation reports are both defensible. The calculation of value is a moderately defensible report and gives slightly more information that an owner could use to understand how the market and potential buyers would value the business than what the business value estimate provides. Estate planning and handling a divorce are common reasons to request an assessment for the calculation of value.
How defensible does the valuation need to be? Comprehensively valuing a business should produce a report that can stand up against tough negotiation such as what happens during buy-sell negotiations. When considering which business valuation is the right option, business owners should review why they need a business valuation, how much detail they need from their report, and how strongly the valuation will have to be defended.
What Goes Into Business Valuation Services?
Although business valuation service reports vary, many of the processes are the same. First there is thorough due diligence review of the operational and financial areas of the business. The next step of the business valuation includes the objective analysis where the company is quantifiable data drivers undergo review.
After the objective analysis, the valuation will turn toward a business review and conduct business analysis. Then, there is the research and review of the business' industry and the overall economic condition. These factors are key when handling a business valuation so that the reports can accurately depict the state of the market, as well as the company.
The business valuation reports will look at some subjective drivers that come along with valuing a business. These subjective, or soft, drivers can include whether the business is family-operated, employee contracts, how much revenue comes from the biggest customer, and more. These are the drivers that influence the business' value that don't appear in financial documents.
Finally, experts conduct a thorough analysis, review, and compile their report based on the business owner's needs. The needs and request of the business owner will determine whether they receive a business value estimate,  calculation of value, or a comprehensive business valuation report.
Finding the Right Business Valuation Services Experts
Business owners need someone highly experienced in valuations with a proven track record for success. American Fortune has a 22-year-long record of providing successful valuation services. Additionally, we've worked to provide a variety of valuations services to ensure that anyone looking for details or information about their company's value drivers, and comparison to the market has the opportunity to request a report that best suits their interests.
Because we also provide Mergers & Acquisitions services, we possess greater business valuation knowledge and experience. This experience makes business appraisal work easier for us, allowing American Fortune to offer prices on business valuations at 30 to 40% lower than our competitors.
For Valuing a private company American Fortune follows the requirements as defined by the American Institute of Certified Public Accountants on Standards for Appraisal Services No. 1 (SSVS No. 1) and performed in accordance with the Uniform Standards of Professional Appraisal Practice (USPAP) as promoted by the Appraisal Foundation and the International Valuation Standards (IVS).
For more information on valuing a business, and business valuation services contact American Fortune Business Valuation Services. Our team will help you explore which is the right business valuation for you and explain our process to deliver the information you need. Start planning and learning more about your business by contacting American Fortune at (800) 248-0615 or info@fortunebta.com.
For more information for valuing a business, contact American Fortune Business Valuation Services for a business value at 800-248-0615 or info@fortunebta.com