How to Choose the Most Qualified & Experienced Business Appraiser?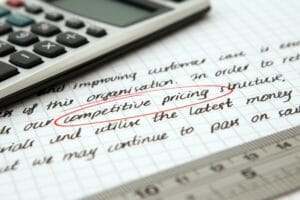 Have you thought about buying or selling a business? Perhaps you need an business appraiser because you're selling or buying a business, updating your estate planning, going through a divorce, have taxes to handle, or want to map out your exit strategy. An appraiser can help you assess the business's fair value for investment, reporting, tax purposes, and strategic planning or any other needs you may have for a business valuation report.
Of course, the first serious question to consider is whether it is worth bringing on  business appraiser. In most cases, an appraiser is well worth the time and investment so long as you find the right one. Many different appraisers can offer an appraisal of a business, but a business valuation expert can help you fulfill your specific needs as well produce a accurate and defensible valuation report.
Here is the best approach to finding the most qualified and the most experienced business appraiser for your needs.
Find the Right Type of Business Appraiser for Your Needs
You might need a very specific type of appraiser, depending on what you need from the appraisal process. Most businesses have a combination of intellectual property, equipment, real estate, and intangible assets. Some appraisers only handle a portion of the business' assets such as real estate, or equipment.
Different types of appraisers include:
Business appraisers
Real estate appraisers
Equipment appraisers
There are various sub-disciplines or specialists, but you'll want an appraiser that can provide the most accurate depiction of the business on a wide scale in most cases.
Identify Professional Certifications
Business appraisers don't necessarily have a single career path. In fact, they can have a wide collection of certifications, or they can work simply on experience. Certifications can help you identify some of their past work and abilities because of the requirements to obtain that credential.
These are three of the most common certifications. However, there are many others. Some certifications come from reliable societies or institutions, and others do not. Each of these certifications requires different levels of experience or education. Some certificates don't need much experience or knowledge, which is why it's important to explore each certification that an appraiser claims to hold.
If you see a professional certification for business valuations or appraisals that you don't recognize, be sure to explore where the certificate originates and the requirements to obtain it.
CBA – Certified Business Appraiser
The Institute of Business Appraisers provides a CBA to those who are active with the IBBA and meet many other requirements. To obtain a CBA, the appraiser must hold a four-year business degree, pass the exam, complete six hours of workshops, provide two in-depth reports, and prove five years of appraisal experience or complete 90 hours of class time.
A person with a CBA can conduct various general business appraisals and often fit the bill for people meeting a general type of business appraiser.
CVA – Certified Valuation Analyst
The National Association of Certified Valuators and Analysts (NACVA) provides the CVA certification to people who hold a valid CPA license or a similar business degree and can provide at least three business and personal references. The NACVA then administers a proctored exam and requires the CPA to undergo two years of appraisal experience or complete ten engagements to acquire the CVA certification.
CPA/ABV – Certified Public Accountant Specializing in Business Valuations
A CPA/ABV is a certification from the American Institute of certified public accountants, AICPA. This certification is only available to current CPAs who must then complete the abv exam. They must also meet certain requirements for experience in business valuation and unspecified education requirements. Finally, they must work on ten engagements involving business valuations before completing their CPA/ABV certification.
Explore Their Educational Background
You probably noticed in reviewing some of the most common certifications for appraisers that certifications require various educational requirements. Education isn't everything, but it can give a clear picture of the appraiser's knowledge set.
Many appraisers have a background in finance or accounting, but it is possible to find a trustworthy and capable business appraiser who has a general business background. You should expect an appraiser to have a four-year degree within the business realm. Not everyone goes through college expecting to be an appraiser. Still, a business degree is sure to give them a strong foundation for understanding how businesses work, how a buyer or the IRS might perceive the value of a business, and how to conduct a thorough review of business assets.
Although education is not the most important factor to consider when looking for a business appraiser, they must have something to represent their knowledge. There is a reason why so many certifications from reputable sources require at least a four-year degree. Some well-respected certifications may allow an experienced valuation expert or business professional to waive the education requirement so long as they can show proof of their expertise, working experience, and professional success.
Request Estimates
No two appraisals are the same, and that means that costs can vary dramatically. An appraiser should provide a clear estimate for your specific project based on your needs. When discussing a cost estimate, ask for the minimal level that the appraiser believes you will need for your purposes. For example, you may only need an appraisal for some basic estate planning to update your will, and that may require a less detailed report. In contrast, if you are looking to sell the business and need an appraisal to begin assessing the value of that business, you'll need an in-depth valuation report that an M&A specialist can use.
Appraisers may offer an oral report and a written business appraisal. An oral appraisal will still provide insight into the appraiser's professional opinion but at a much lower price. An oral appraisal will not provide an in-depth written report that you could use later.
A written appraisal report can run into the tens of thousands of dollars depending on the circumstances, business, and the person's needs from the appraisal. For example, someone who needs an appraisal because of litigation or IRS issues may need a much more detailed report than someone looking to appraise their business now with the plan of selling it years in the future.
With business appraisers, as in many other situations, you get what you pay for. Anyone who needs a business appraisal should request estimates from multiple appraisers so they can compare the cost and the appraiser's certifications, knowledge set, and experience. Appraisers will usually require a contract, and if you sign with the first appraiser you meet, you may miss out on other more qualified appraisers or come to realize that this first appraiser is not very experienced.
Shopping around for an appraiser can be time-consuming, but it is often worth that investment. Speak with a few different appraisers so that you can compare their credentials, expertise in business valuation, and experience. Ensure that you take the opportunity to discuss their past projects and what they feel is most important in your circumstances. Again, every valuation is different, and an appraiser who gives a generic answer might not have the expertise to handle your needs.
Ensure Independence and Objectivity
Appraisers should provide the most objective evaluation of your business; however, some appraisers don't approach projects with objectivity in mind. An appraiser should not promote you or fluff up the value of the business.
People looking to purchase a business should also be wary of a right-hand appraiser that might be overvaluing the company you might purchase. It might seem very nice to have an appraiser telling you that your company is worth much more than you might have expected, but ultimately, it can cause problems with taxes, exit planning, or selling the business.
Choosing a business appraiser with credentials from a respected institution or society should give some security that they will follow a code of ethics. Typically, business appraisers are held to codes of independence and objectivity, in which case they cannot become an advocate or employee for their client.
Business appraisers must always work as independent experts providing their professional opinion and information or reports to help their clients understand the basis of that opinion. They may enter into appraisal agreements or take on an engagement or project. These agreements outline the nature of independence with an approach in appraiser's work and give some details on the reports they will produce.
Our business appraisers at American fortune take great pride in approaching every valuation with clear objectivity and working with independence. The American fortune team holds a variety of certifications, extensive knowledge of valuations, and many years of hands-on appraisal experience. Meet the American Fortune team and learn more about your appraisal options.
American Fortune is an active member of the National Association of Certified Valuators and Analysts (NACVA), and is a Certified Business Intermediary.