One of America's Most Recommended M&A Advisory Firms
Our Proprietary Processes & Negotiation Superiority Yield Exceptional Results, View Details
We Recognize The Sacrifice, Passion, and Service of The American Business Owner. We Exist To Validate The Value of Their Accomplishments, and Obtain The Maximum Sale Price & Terms For Their Achievement.
Choosing M&A Expertise
In selling a business the most complicated and critical areas that make or break a sale is in the due diligence process. The buyer and their team of advisors leave no stone un-turned. As the buyer and their team uncover issues and concerns they are quick to ask for price concessions. A seller that has armed themselves with a capable M&A Advisory Firm to help in preparing for the sale and selling their business will see their preparation pay off. In order to successfully serve their clients, a successful M&A Advisory Firm will be familiar with all aspects of selling a business, including business exit strategy and business valuation. Sellers benefit from such an experienced and knowledgeable M&A Advisory Firm who will deliver the best results for the Seller and their business. American Fortune has an 19 year history of excellence in Business Sale & Mergers & Acquisitions, Business Exit Strategy Planning & Business Valuation services, serving businesses with sales of up to $50 million.
Our M&A Services
Successful Merger & Acquisition requires more than just transactional skills. The M&A process is diverse and multi-faceted, requiring significant expertise and experience. Creating a good process and working through it is complicated and time consuming. The whole experience becomes an emotional roller coaster for the Seller. A good and experienced M&A firm will handle all of the difficult processes and maximize the value of the business that may have taken a lifetime to build. To the business owner a business sale represents the greatest "harvest" of their life's work., American Fortune makes the business sale process easier to follow and the most exciting time in the life cycle of your business.
M&A Services, Business Sale & Acquisitions
Business Exit Planning Strategies
Business Valuation Services
Business Value Maximization Services
Why American Fortune
Industry norms provide business buyers with an advantage, allowing then to control the business sale process through their requirement of sellers' confidential business information. These practices leave business sellers exposed and vulnerable, allowing many buyers to purchase businesses at low prices and bargain terms. This belittles the business sellers' lifetimes of efforts. In a quest to facilitate exceptional value to clients, American Fortune conceived the unique "Business Sale Advisor" model, which places sellers on a advantage with buyers. Rendering services under this approach will always yield greater value for our clients.
Historically we have sold businesses at an average of 98% of the valuation price
We maintain utmost confidentiality by using a unique Business Sale Process
We do not collect fees or commissions on the real estate portion of the business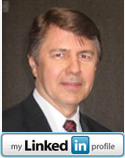 "To sell a business successfully, it takes a significant amount of preparation as well as experience in business sale & acquisitions (m&a services) and extensive expertise in numerous business disciplines. Additionally, it is very important to understand the practices and tactics utilized by business buyers. In the sale of a business, the standard industry norms and processes favor buyers. Business buyers set the stage and control how a business will be sold. This approach leaves business sellers exposed and vulnerable. Buyers wind-up getting what they want at the expense of a business sellers lifetime of efforts. The second common industry practice to sell a business is the "Business Broker Model". Because the Business Broker Model is based on collecting fees when a business sells, this approach can make business brokers do things that are not in the best interest of their clients (business sellers). In a quest for excellence and loyalty to clients, I conceived a different model which I named the "Business Sale Advisor." This model produces exceptional results with the sale of businesses. The Business Sale Advisor (M&A Advisor) approach levels the playing field for business sellers. I branded this model of business exit strategies and selling of businesses under the name "American Fortune Mergers & Acquisitions."
We do not follow common M&A Firm practices and we chose not to follow typical industry norms just because everyone else does. The business sale philosophy and processes are different at American Fortune. We do not subscribe to the business Business Broker Model in the sale of businesses. The Business Broker Model tends to turn reliable advisors and business Brokers into desperate sales people. Our commitment and unconditional loyalty remains with our client. Our results are different too. Those who sell a business using our services and our unique processes obtain better terms, higher selling prices and a true business sale advocate during the process of selling their business. Over the years we've expanded our company's portfolio of services which complement our "Business Sale Advisor" program by offering our clients defensible business valuation services and business exit strategy planning services
American Fortune is one of the top M&A M&A Advisory Firms in the USA, it has provided successful M&A Advisory services in most areas of the USA including the following cities and states: Columbus OH, Atlanta GA, Lexington KY, Bowling Green KY, Nashville TN, Memphis TN, Cincinnati OH, Dayton OH, Toledo OH, Los Angeles CA, Cleveland OH, Pittsburgh PA, Baltimore MD, Indianapolis IN, Chicago IL, Detroit MI, Flint MI, Tampa FL, St. Louis MS, Kansas City KS, Des Moines IA, Minneapolis MN, Louisville KY, Oklahoma City OK, Dallas TX, Fort Worth TX, Denver CO, San Francisco CA, Salt Lake City UT, Phoenix AZ, Lexington KY, Los Angeles CA, San Diego CA.