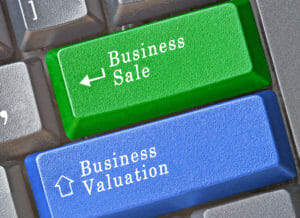 Business Sale Services – Sell a Business Fast With the Help of a M&A Adviser
There are instances when unexpected things happen that would require you to sell your existing business fast! Perhaps you are in a divorce proceeding, experiencing medical problems, retiring or selling the business out to a business partner. Whatever your reasons are, the truth of the matter is that it can be very challenging and time consuming to successfully sell a business. To help you go through this period, it would be good to know all the steps you should take to ensure a successful sale and how to find expert and trusted professionals who offer business sale services.
Be ready with all the pertinent documents and records needed for the sale of your business. The earlier you prepare for these things, the better. You see, when an interested buyer is found to be qualified to purchase your business, they will, first and foremost, ask for documents to review the business and which will help ensure they are entering a successful and legitimate transaction. They will want to perform a lot of due diligence as well as verify all of your financial documents. By collating the documents and preparing for the buyers due diligence ahead of time, you are paving the way for a more efficient conduct of business sale transaction. It will also create a good impression on the buyer that your business is well-organized.  To successfully help you prepare, utilize a Merger and Acquisition Adviser
Conduct a aggressive marketing campaign to promote your business for sale. You need not spend so much to effectively advertise your business. All you need is a good plan so you'll be able to target the right market and the best buyer prospects. These days, more and more people go to the Internet to find products and to sell their businesses.  Adverting on the internet will also create a wider base of prospects as you will be able to target even those buyers based outside of your local area. Take advantage of the power of social media to give better exposure to your ads and obtain a better chance to sell your business faster. There are companies that specialize in providing business sale services. Creating an online campaign to target these online buyers would be a good approach to attract attention from prospective buyers. Using business sale services to promote the sale of your  it would be best to get their assistance especially to help in buyer qualification, sale process, due diligence, deal structuring, negotiation and problem solving with the deal.
If you want to sell your business as fast as possible, it would be prudent to have a professional valuation performed on the business and to assure that is priced competitively. This is where you enlist the help of Business Sale Services such Merger and Acquisition Adviser or a Business Broker can be of real assistance. Professional Merger and Acquisition Adviser or a Business Brokers, by their experience and expertise know how to value and set a price for your business that will help to catch a buyers' attention. Be prepared to negotiate a little bit since most buyers will negotiate for a lower price.
Be willing to negotiate effectively and be quick to decide. Selling a business quickly would mean you have to negotiate skillfully and quickly as well. When a buyer makes a counter-offer on price or terms, you must already have an idea how far you are willing to respond to their request so you can react quickly and negotiate creatively with them on the price and terms.
Establish and maintain very strict confidentiality rules around the sale of your business. In very large business sale transactions the sellers can afford to be loose regarding confidentiality but small and mid-size business owners should opt for a confidential transaction when selling their business. This is to prevent the employees, customers, competitors and suppliers from learning about the intent to sell the business. Maintaining confidentiality also helps protect the new owner from facing problems in case customers and suppliers react negatively to the sale.
Offer seller financing or earn out terms especially if you are very hands on in the business and function as the general manager and or the key manager. Seller financing terms are likely to attract more buyers so consider offering this option seriously.
Finally, with so many activities involved in a sale of a business It would be a wise move to hire a professional who is an expert in providing business sale services. A lot of home owners know the difficulty of trying to sell their homes on their own. The sale of a business is at least ten times more complex and difficult because of the complexity of a business, the sale processes, issues, and legalities involved. Business owners would do well having professional experts on their side as they plan for the business sale and work through the complex issues of putting a deal together. Moreover, a qualified expert can shorten the time involved in finding a buyer and closing a sale because he is familiar with the critical process of qualifying buyers and conducting aggressive marketing campaigns. Additionally, the use of effective business sale services yields a higher selling price and better terms to the seller.
To learn more about American Fortune Business Sale Services click here.
American Fortune Merger and Acquisition Adviser have assisted clients in the following areas of the USA: Columbus Ohio, Atlanta Georgia, Lexington Kentucky, Bowling Green Kentucky, Nashville Tennessee, Memphis Tennessee, Cincinnati Ohio, Dayton Ohio, Toledo Ohio, Los Angeles, Cleveland Ohio, Pittsburgh Pennsylvania, Baltimore, Maryland, Indianapolis Indiana, Chicago Illinois, Detroit Michigan, Flint Michigan, Tampa Florida, St. Louis Missouri, Kansas City Kansas, Des Moines Iowa, Minneapolis Minnesota, Louisville Kentucky, Oklahoma City, Oklahoma, Dallas Texas, Fort Worth Texas, Denver Colorado, San Francisco California, Salt Lake City Utah, Phoenix Arizona, Lexington Kentucky, Los Angeles California, San Diego California.