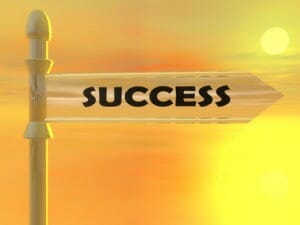 Merger & Acquisition Consulting
To sell a business successfully engage the services of reputable merger & acquisition consulting firms. At American Fortune Mergers and Acquisitions Consulting Services, we have 23 years of exceptional success in serving our clients with very successful results in business sale services. We utilize much more than just a typical business sale process, we also provide expertise in business growth and profitability, business due diligence, financial analysis, tax minimization, and value maximization.
Part of mergers and acquisitions consulting is to prepare a business for sale, discretely market the business for sale, find the right business buyer, sell a business at the best price and at the right time. Our Mergers and Acquisitions Consultants will work closely with your Attorney and CPA to make sure you have the right information and to provide you with smart options so you can make the best decisions regarding selling your business.
We are able to sell businesses at an average of 98% of the listed price

We do not collect fees or commissions on the real estate portion of the business sale
How To Successfully Sell a Business
If you want to get top dollar for your business, you need to make sure to stay several steps ahead of the business buyer. Make sure you have a defensible, accurate, and credible Business Valuation. Please see our Business Valuations page for details.
Also, putting together a Comprehensive Business Plan will go a long way toward solidifying the strength of your business being offered for sale. Comprehensive Business Plans are designed for the purpose of general business planning, growth plans, obtaining new customers, business loans, the sale of business or buyouts. This Business Sale Report is 30-40 pages.
Today's business buyers are shrewd and determined to pay the least amount possible for any business. Due diligence can be an arduous, painful process, or a straightforward clean process of discovery. Make sure your business for sale is prepared for the tough questions that buyers ask. Exit Plans, Marketing Plans, Business Plans, and Reviewed or Compiled Financial statements are all data-rich sources that will help your business sail through the Due Diligence process and retain its full selling price in the face of the most demanding business buyer.
We understand that today's business owner is more independent than ever. We want to be there as your mergers and acquisitions consulting adviser to help you in the business sale process and other related services.  Whether it be handling the entire sale of the business, or providing you with a-la-cart business sale services, in choosing American Fortune you will be utilizing one of the top Mergers and Acquisitions Consulting Firms that will provide you with professional advice to help you sell a business successfully. Call us for pricing and to discuss our support services and ask us how to sell a business and prepare your business for sale
How Can American Fortune Help with Selling a Business?
If the timing isn't right for you to sell a business, we will actually discourage you from selling it. Instead, we will work with you to "groom" your business prior to the sale to make sure you get the best price and terms for your business.  Here is how we differentiate ourselves from our competition:
No commission or fees on the Real Estate portion of a business sale
Our businesses sell at an average of 98% of the listed sale price
We maintain utmost confidentiality by using unique processes in a business sale
Information is carefully and gradually released only if a business buyer clears our rigorous screening process
We help you maximize the value of your business prior to putting the business for sale
Our mergers and acquisitions consulting approach to business for sale services takes a solutions-based approach in the selling of a business. With a solid base of credentials and merger & acquisition experience, we emphasize confidentiality, integrity, thoroughness and positive, lasting results in the sale or acquisition of a business. Our clients have peace of mind that American Fortune Mergers and Acquisitions Consulting Services will provide them with solutions and services in the business sale and prepare and optimize the sale or merger of their business.
To Achieve Success American Fortune Merger & Acquisition Consulting Advisor Performs the Following Business for Sale Services:
Performs market research services and target strategic business buyers
Help minimize taxes on the sale of the business
Maintain utmost confidentiality by using unique business sale processes
Provide negotiation services which will result in the best possible deal structure on the sale of a business
Confidentially market the business for sale regionally and nationally
Utilize unique process services to successfully sell a business
The M&A Adviser will perform rigorous business and financial reviews
Develop a defensible business valuation
Perform a thorough review of industry and competition
Provide rigid control and oversight of due diligence performed by a buyer
Business Sale Mistakes To Avoid
There is much at stake in the sale of a business. To make sure that the business sale is successful and that the seller receives the best price and terms it's prudent to learn about using a proper approach and mistakes to avoid in selling a business.
Selling a business is a very complicated task and requires much expertise and experience. To Sell a business successfully the process becomes even more challenging when sale preparation is lacking, deficient or is not aligned with realities of the market. Effective pre-sale planning is the key to achieving a successful business sale result.
The Most Common Preparation Mistakes in Selling a Business
The following are a few of the most common mistakes business owners make in preparing to sell a business.
A common mistake that business owners do is trying to be a "one-man show" by trying to do everything themselves. Most businesses owners do not have the expertise, experience of time to prepare for the sale let alone have what it takes to successfully sell a business alone. Carefully identifying the right mergers and acquisitions consulting firm, best business sale adviser should be one of the first things that a business owner should in preparing for the sale of their business.
2. Beginning the Business Sale with Misguided and Unrealistic Expectations
Business owners that have never sold a business will typically have unrealistic expectations. One of the most common expectations is in the area of a valuation price of their business. Going to market with an unrealistic price may result in the business taking a very long time to sell a business or not selling at all. During the business sale preparation stage, it's important to learn all about the market norms of selling a business.
Very often business owners walk around with untested impressions about the sale of their business. So the decision to sell a business may end up being a planned or unplanned emotional trigger. The timing of the business sale may not always correlate with the best time to sell a business from a perspective of price as well as buyer activity. Without training and experience, it's very difficult to properly time the sale of a business. Knowing and predicting value and trends should be left to experts in the business sale. By utilizing a mergers and acquisitions consulting firm, understanding buyers, and their needs, and identifying the outcomes to achieve early in the process, the business owner can uncover insights that impact the timing of the business sale. Sometimes the best option is to wait until the company's financials have improved or until buyer activity has improved and the result of the sale will be a higher price and better terms from the sale.
4. The Business Valuation is Not Done Properly
Very often business valuations are prepared poorly and or they do not properly reflect market value methodology. Very often a valuation consultant performs a valuation in an effort to please the business owner rather than preparing a valuation that tells the business owner what they need to hear. A properly prepared valuation reflects a very objective valuation appraisal of the business and therefore can be well defended with buyers and their adviser. Very often the best valuation is one that is prepared by an expert that has expertise in business valuations as well as expertise and experience in business for sale services. The sale of a business is likely the most valuable asset that a business will ever sell so it is very prudent to have the business properly valued.
Most business owners are very surprised by the amount of time and effort it takes to properly prepare a business for sale. From determining value, preparing financial information, preparing for buyer due diligence, polishing up forms, documenting processes, improving manuals and reviewing and improving all sorts of things in a business. Ideally, business sale preparation should really start a few years prior to the planned selling date. Business owners who take business exit planning services seriously and systematically and methodically work on preparing their businesses for sale are more likely to maximize their business sale price and terms. Good and proper business exit planning services can increase business value up to 50%. By utilizing a business exit planning adviser and mergers and acquisitions consulting firm, will produce exceptional results in the preparation and sale of a business.
American Fortune, one of the national Merger & Acquisition Consulting Firms we have served most areas of the USA