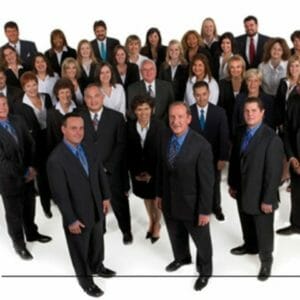 Five Qualities of a Top M&A Consulting Firms
The M&A Consulting Firms are seeing a busy years with over $100 billion in unsolicited takeover bids so far and steady projected growth all the way through 2021, according to the Wall Street Journal's Liz Hoffman. This means that if you are looking to finally shop your company around to prospective buyers or you have discovered a viable new marketplace to tap into but can't, the time for an M&A solution is now. However, in an industry that is boasting the biggest share of all global deals since 2007 with an impressive 7%, it is still a significant challenge to secure a successful deal. That is why locating and hiring the right M&A Consulting Firms to consult your business can be invaluable. Here are five qualities to look for in prospective M&A consultants that will help you determine the best choice for your business's future.
1. Expertise
Foremost important in today's intimidating and ever-increasing regulatory climate is for your M&A Consulting Firm to be fully qualified, licensed, and experienced. This means not just having the sales skills to pitch and negotiate, but the financial acumen to understand a company's numbers and how they affect their strategy. Being able to synthesize financials and recast them in EBITDA and explain the corresponding balance sheets is an absolute requirement. Additionally, you will want to be assured that they have regular deal success. The ultimate measure of an consultant worth is their track record's success rate and overall value of the total transactions that they have advised on. Though there are always extenuating circumstances that can make a deal fail, their overall numbers will generally show their level of aptitude and exercise.
2. Leadership
Naturally, whomever you select to help with your M&A activity should be a leader and command authority naturally. As your consultant, sure you want them to be a confidant and valued partner, but more so someone who can make difficult choices and have earnest conversations, even if it's with you. A common problem that arises during a deal is when a buyer or seller is being unrealistic with their expectations. Having a consultant that can delicately, but firmly ground them is a critical asset. The other side of this same coin is the ability to say no and be assertive during negotiations so nothing is promised that cannot be delivered. An M&A Consultant that is able to strive for the best, while remaining efficient and practical is invaluable.
3. Ethics
Another essential trait of effective M&A consulting firms is a strong business ethic that imparts trust. Although this should go without saying, you want someone who knows how to legally and morally conduct himself or herself in any situation. Much like an attorney holds a fiduciary duty to their client, you want an M&A Consultant that always acts professionally for you and your business dealings. Be wary of any consultant that appears to be dishonest, unreliable, or otherwise acting against your best interests. Review the consultants' referrals and ask around to ensure that they are of an honorable ilk and will not jeopardize your company by being disreputable.
4. Project Management
The ability to sell and broker a deal is one skill set that is useful, but the true test of an effective M&A Consulting Firms is demonstrated in his ability to foster a project and its numerous elements to fruition. This means planning, coordinating, sticking to deadlines, keeping others on track, and overseeing jobs to ensure quality control. It also means they can deftly prioritize what needs to get done and when, and are able to shift seamlessly between multiple tasks. The most important part of this, however, is the ability to collaborate, listen to others, and utilize all resources at their disposal. This means that they play to their strengths and are effective at delegating as needed to maintain a productivity that enables great team results.
5. Discretion
Another element for anyone who successfully consults in Mergers & Acquisitions and has the ability to respect and manage a client's privacy and company's confidentiality. Depending on your business industry, this quality is paramount. Whether there are new business negotiations that cannot be circulated, trade secrets that must be kept under wraps, or product lines that have not yet been announced, having an M&A Consultant that minimizes the risk of disseminating sensitive material is a must. They should also be able to ensure minimal disruption to your business with absolute discretion. If this is the case, they and each of their team members should guarantee it by signing confidentiality agreements as a measure of good faith.
In an area of industry that historically reports failure rates as high as 90%, it is no stretch to state that mergers and acquisitions is both a delicate and fickle endeavor. That is why having a professional team of consultants to guide you through your M&A deals is always a prudent investment. You should make sure that you choose from M&A Consulting Firms who are expert leaders with principles, and can discretely handle all of your needs to find success. If you are careful to select an M&A Consultant with these five qualities, then you will have taken the first step towards a successful mergers and acquisitions deal.
To learn more about M&A Consulting Firms contact American Fortune Mergers & Acquisitions at 502-244-0480 or email at: info@fortunebta.com