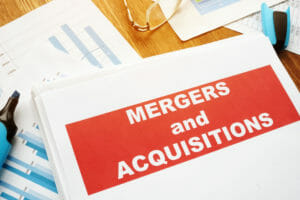 M&A Company in Mergers & Acquisitions
If you are selling a company or you are seeking in an acquisition, no matter which side of the M&A deal you are involved with, a seasoned and knowledgeable M&A Company can be very valuable in the analysis, review, structure, negotiation, creativity, problem solving and success of a sale or acquisition. The earlier you obtain good a expert advice of an m&a company , the more it can help you to achieve a successful business sale or acquisition.
The Right Specialist for the Job
When you started your business, you likely invested countless hours and sleepless nights trying to figure out and accomplish everything yourself. As your business grew you hired help for simpler tasks and paid experts for things like accounting, web design, and advertising. You had to reserve your time for the heart of your business, the things that are your specialty.
You wouldn't hire a web designer to do your accounting, or expect a receptionist to file your taxes. And you probably wouldn't expect a COO who's in the middle of a labor crunch combined with a new product roll-out, to simultaneously reinvest your life savings portfolio. When you have an important job to be done, you get an expert appropriate to the job–at least for consultation and advice, if not to handle the whole affair on your behalf. As a responsible owner and manager you keep tabs on the experts who work for you, asking for reports and explanations, so that you know the jobs are done right–even better than you could do them yourself. So when you're looking forward to your business changing hands, you will want to take advantage of an appropriate expert. An M&A Firm will go beyond informing you of the standard procedures and expectations of business buyers, by also informing you of problems, solutions, and strategies to help you navigate the process to your own best advantage.
An M&A Company Can Provide Unanticipated Value
You've probably never been involved in a business sale or merger, while an M&A Company has been through many of them. That enables the consultant to deftly preempt problems you might never anticipate.
A good M&A consultant can provide deep insight and guidance regarding:
• Advantages & disadvantages of different types of buyers,
• What buyers are looking for in your financials,
• What buyers are looking for in your company's daily operations,
• Standard steps and procedures required,
• What different buyers are likely to do with the company you've build, and your employees,
• Optimal timing for maximum return on the sale or merger of your business,
• What things can put you at an advantage or disadvantage to your prospective buyer,
• How to portray attractive confidence with an accurate assessment of your business,
• How you can prepare to attract the best buyer,
• How you can prepare to hand over control with minimal impact on your company's value and daily activities,
• Critical aspects unique to your individual business which need consideration or attention,
• How to handle unplanned events that could impact negotiations and the perceived value of your business.
An M&A Company with the right knowledge, experience, and personality is almost guaranteed to make the whole experience far smoother, more enjoyable, and more profitable than if you were to wade through it all by yourself.
Saving Time is a Good Reason To Utilize an M&A Company
We know you've put an immeasurable amount of work into building your company. Whether you want to sell it so you can invest time and money in new ventures, or you need divest out of your business for personal reasons (health, family, relocation, retirement, etc.), you've put too much of yourself into creating something of value not to enlist some help in getting fair value out of your company. If you think you have a quick sale lined up for your business, you might be missing important factors such as financial, legal implications, market and marketing issues that need to be addressed with expertise and experience to achieve successful results.
If your personal life is pressuring you to get out fast, you are certainly not going to be able to carefully work your way through the unfamiliar necessities of transferring business ownership. Either way, an experienced M&A Adviser can help ensure buyers don't take unfair advantage of you. As well as helping you to maximize your take and avoid unexpected pitfalls, your Adviser can also take care of much of the research, paperwork, and presentation requirements, allowing you peace of mind that the sale or merger is handled correctly while simultaneously giving you time for your business or personal affairs.
Many an experienced business owner knows that selling a business entails a lot more strategic, behind the scenes work than most first-time business owners wishing to sell their businesses can imagine. The world of mergers and acquisitions is a highly confidential business, based not only on finding a great buyer for your company, but focused instead on tailoring services to the individual needs of each business sale. Most business owners hoping to sell their business run into the typical situation of having a buyer they know quite well, and deciding to handle the deal on their own without the services of an M&A Company. Time after time the outcome is the same, low-ball offers falling far short of the business owner's expectations, with a long-list of conditions thrown in.
A recent real-life case started off with exactly this scenario. The business owner balked at the unexpectedly low offer, and hired an M&A Firm from a trusted mergers and acquisitions firm. The M&A Company negotiated the sale to an unexpected buyer at a price higher than the business owner anticipated. Due to the confidential nature of business sale and acquisitions, details are kept as anonymous as possible; however, this situation is quite common in the sale of businesses.
The difference between a mediocre business sale advantageous only to the buyer of a business and a strong sale of a business at a fair market price is the quality and services offered by an experienced M&A Company. Not all business acquisitions are the same, and an experienced merger and acquisition adviser knows that. The primary quality in a good M&A Firm is someone you can trust.
But how do you find an M&A Company you can trust? The first rule is to find someone who will be honest with you and tell you what you need to hear, not what you want to hear. A good M&A Consultant is like a good attorney- they will give you the facts and not try to sweeten you up in the legal process. For example, if you think you know the value of your business but don't have a recent, high-quality business valuation on hand, expect a trustworthy M&A Company to let you know that you need a defensible and accurate business valuation to support the asking price. If you have a valuation in hand, and your M&A Company tells you that the valuation is over-priced, don't get angry, instead, listen. There are a lot of 'professional' valuation 'experts' out there who have no knowledge of market forces that impact business value yet provide 'valuations' that do not hold up in the market. If you talk to an M&A Consultant who doesn't tell you what you want to hear right off the bat-stop, listen, ask questions. A trustworthy M&A Consultant will answer your questions logically and provide you with different options. Stay away from an M&A Company who corners you into only one solution.
Okay, so you found an M&A Firm you can trust. Now what? How do you know they are the right one for you? Remember, the sale of a business is a highly individual, confidential process. Just as you want the right buyer for your business, you want an M&A Company who asks lots of questions. They want to know about you, about your business. Don't be put off by lots of questions- you want an adviser who understands you, your business culture, and your business goals. Remember, you want to sell your business, not kill it. A good M&A Company with have a diverse network of contacts, understand market dynamics, and have a deep familiarity with financial modeling techniques. An excellent M&A Consultant is also a strong negotiator. Observe how they negotiate fees and rates with you- if you can walk all over them and their fees and terms, walk away from them. A good negotiator will help you understand the quality of the negotiation products you are purchasing. The value of a good negotiator cannot be underestimated; a good negotiator can negotiate a high price and good terms. Finally, an experienced M&A Company knows the pitfalls and snags inherent in any deal. By having an experienced, trustworthy M&A Company on your side, your deal will go much more smoothly than trying to sell your business using a marginally experienced consultant.
An experienced M&A Consultant can help your deal survive unexpected hazards of a business sale, such as difficulties among partners or family members who may be part owners and have unrealistic expectations of their own. Sometimes potential buyers might interpret seller requests as being unreasonable, issues such as key employment or leadership issues may threaten to derail a sale. Ask your M&A Adviser about these sorts of issues before they become issues. Take a long, hard look at your business; think about those loyal employees you may want to protect or those family members who work with you and customers that rely on quality of your company's services or products. Speak to your M&A Consultant about them. A good M&A Consultant will both ask questions and provide possible solutions. Beware of the M&A Company who have only one solution to your questions and or issues; each situation, each sale of a business is unique, the answers and solutions to your questions and or should be as unique as your business.
A good M&A Company is a valuable investment
American Fortune performs the following services:  Mergers and Acquisitions, Exit Planning, Business Valuation
Brian S. Mazar MBA, CBI
mazar@fortunebta.com
www.fortunebta.com