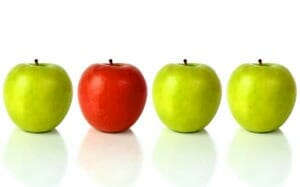 How to Choose An M&A Firm
First, make sure the M&A Firm is qualified and experienced. 
Lawyers, accountants, commercial real estate agents, business consultants, may all believe they know enough to advise you through selling a business or acquiring business. It may seem that professionals like lawyers; especially if they have served you well in other areas can help you sell a business. Although a lawyer that you know has previously been involved in what they feel was a successful business sale that does not mean that they are knowledgeable enough to be certain the transaction was an ideal outcome and that they can be consistently successful in the sale of businesses. Specialized experts whose business it is to assist in buying and selling businesses know a lot more about what to look for, how to prepare, find qualified buyers, solve problems, creative deal structuring, and best deal options.
It pays to ask an M&A Firm what they can do for you and what value they can bring to the sale of a business. Once you start talking with one and listening closely, it should quickly become apparent that they have the best knowledge and experience to help structure a more advantageous deal than your business lawyer could ever do for you.
You want an M&A Company with a certain kind of experience
You want an M&A Company which has enough expertise and experience to possesses good knowledge about the type of business you are desiring to sell or acquire, but also the wisdom to admit to you that not only is every business unique, every business sale is unique. You want an M&A Firm who allows their M&A Consultant the flexibility to help you with the intricacies of the sale or purchase of your particular business, rather than trying to fit you into their mold or skim over the details with a simplified standardized approach to the transaction.
There are tens of thousands of types of businesses in existence. If you are the owner wishing to sell a fairly unique business, that means there will be few, if any, similar businesses available for your potential buyer to consider. Whether you are looking to sell a unique business or acquire one, uniqueness also means you are less likely to find an M&A Firm who has the experience of having already successfully assisted in the sale or purchase of a business just like the one you are dealing with. An experienced M&A Firm will be able to recognize and point out key areas of the business which need attention, and demonstrate competence to you by asking pertinent questions and outlining a sensible approach to evaluating the business, preparing the business for sale, handling negotiations, effective deal structuring and preparing the legal and physical transfer of both ownership and operation of the business.
The key to knowing if the M&A Firm is asking appropriate questions and making accurate judgments and recommendations is to listen carefully and to ask return questions rather than being defensive of your previous ideas. It is the M&A Consultants job to assist you, so if they are critical of your plan or the condition of your business or financials, it is for the purpose of improving your position. Consider what the M&A Adviser is telling you, and discuss it with them. Look ahead to the implications of the points being made to you about the business in question. While details of past business sales the M&A Firm has worked on are always confidential, an experienced M&A Adviser should be able to help clarify and illustrate potential risks, advantages and opportunities with generalized anecdotes from past experience.
If you start asking an M&A Company specific questions about the process of buying or selling a particular business, and their answers are generalized or they want you to not worry about it and just let them handle everything, you may want to interview another M&A Company who will be more friendly, transparent to their client (you), and more able to customize their efforts to your personal situation for the sake of maximizing both your overall satisfaction and your bottom line.
To choose your source of professional advice, use your business smarts
It is wise to admit when you need professional help, but it is also wise to remember you are the customer, and as such you are responsible for choosing the professional you engage. The best way to select a professional is to compare what they tell you with what you already know. If you are interviewing an M&A Firm, and they are laying out valid points you had not previously considered, they probably have a lot of valuable expertise to offer you. But make sure you don't get caught up in fast talk, generalizations, and complicated commission formulas. Ask enough questions and trust your own business sense when deciding if they are the right M&A Company to handle your particular business sale, acquisition, or merger.
If you have never sold a business before, it's impossible for you to have the knowledge and expertise of an M&A Firm who has been through the process hundreds of times. However, as a successful business owner you do know about spotting an interviewee who is straightforward, logical, confident, and firm in a friendly and productive sort of way. You want someone who believes in the advice and M&A Services they are offering you, but also can suggest options to meet those part that suit you personally. If you step back from your emotional connections to your business, and look at what the M&A Consultant tells you from a business and market perspective, you will be able to decide if you can trust them. Look at the recommendations given you as if you were the one looking to buy the business you are selling; would it make sense if it were someone else's company?
If the M&A Company is so eager to please you and have your business that you can call all the shots, including negotiating their commission fees, you may be tempted to think they are perfect for you. But ask yourself these questions:
• If the M&A Company seems desperate for your business, are they any good at what they do?
• If they cannot stand firm with you on what your business needs to do for maximum profit on the sale, will they be able to stand firm in negotiating with the other parties involved? Will they really get you the best deal?
• If they cannot convince you of something that was not your idea, will they be able to convince a buyer of the value of your business and the reasonableness of your terms?
• If an M&A Consultant is happy to do everything your way, are you getting any value for the fee you are paying them when it's time for them to negotiate with buyers?
On the other hand, if an M&A Firm strictly insists on a high commission or fee, but cannot effectively demonstrate their processes and systems, ask yourself these questions:
• Why should you trust someone with handling the sale your life's work (your company), or the purchase of something as major as a business, if they cannot outline their processes and procedures and won't clearly answer your questions and consider your input?
• How can you be sure you are getting the M&A Services you are paying for if you are not involved in the process, at least as an overseer?
Ask the M&A Firm to explain the reasoning behind their fees. Do those reasons sound fair? Are their fees competitive? For example: they may charge a monthly fee throughout the preparation, negotiation, and sale or purchase process, in order to ensure you won't pull out after they have invested considerable time assisting and advising you. If you were in their position, wouldn't you find that fair? You will also want to call a few of the M&A Company's previous clients for reference–they most likely won't divulge details, but they can certainly tell you if they were happy with the M&A Services they received.
What you want is an M&A Company who appeals to your intelligence and impresses you as being far more knowledgeable, experienced and able to handle all the intricacies of the process than other M&A Companies you have interviewed. Consider how much better your company will look to buyers, and how much your bottom line stands to gain from following the advice your M&A Firm is giving you, and you should see that your ROI in their services stands to be exceptional value.
Additional ROI when using the services of an M&A Firm
When you enter negotiations with the aid of a well prepared and experienced M&A Firm, the other party (usually the potential buyer) will enter the negotiations with a degree of expectation that your presentation is accurate and thorough. If you were to attempt to handle the sale of your own business by yourself, you buyer may assume your inexperience in the arena indicates either your business is less prepared and less valuable than you expected, or that they can take advantage and talk you into an unfair arrangement.
Always remember, value derived from the sale or acquisition of a business often goes beyond cash price. Negotiations should also take into consideration the structure of the payment for tax purposes, the business interests of a particular buyer with regard to market share, strategic positioning for the new owner and new business prospects for everyone involved which could arise from the new relationships built through the deal.
For more information on M&A Company Services e-mail at: info@fortunebta.com or call at 502-244-0480
American Fortune Mergers & Acquisitions