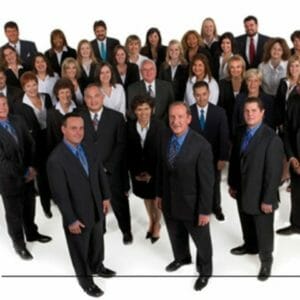 M&A Advisory Services for Successful Business Acquisitions
Business acquisition can be a complicated process but m&a advisory services can make the process easier.  Although a great deal of time, talent, and money can go into an acquisition or merger of a business, the transaction is not an end in itself. A successful outcome to a merger or business acquisition process begins with the formulation of "value drivers." Value drivers are factors that drive the value and growth of a business, such as longevity (being in business for thirty years), familiar branding, business reputation, market share and a variety of other factors. Once an acquisition is completed, these value drivers should be identified and capitalized.
Increasing revenues and profitability; adapting to shifting markets; responding to competitive pressures; extending global reach; and gaining access to technologies are factors applicable to just about any business and useful when making decisions related to the acquisition or merger of a business.
Companies seeking to formulate value drivers and financial criteria in a merger or business acquisition look much deeper at the pre-acquisition and post-acquisition picture. They ask the critical question: What exactly do M&A Advisor do to accomplish through the growth strategy of an Merger & Acquisition;
For help in a business acquisition in evaluating an merger or business acquisition ( buy or merge a business)acquisition, it's very helpful to utilize M&A Advisory Services For Buying a Business. The m&a advisor creates a more vivid picture of a buyer's strategic motivation for one or more businesses. The facilitates strategic thinking. He guides a buyer through the process of identifying and ranking "value drivers" as well as establishing the financial criteria that an acquisition should meet to merit further evaluation. In addition, an effective consultant structures "values" and criteria into an analytical tool that will quickly screen acquisition opportunities.
The M&A Advisory Consultant can sort through multiple businesses in order to zero in on the most promising potential acquisition target. Following nine areas that an M&A Advisor will consider in searching for a successful merger and acquisition target for a client. These are valuable points to consider as they assist your decision-making process when buying a business.
1. The process of defining strategic motivations and financial criteria facilitates strategic thinking and the development of fresh insights into the business and its future course.
2. Decision-making is a process of "values clarification." To the extent that a company's values are better clarified, its decision making process is improved.
3. Values (strategic motivations and criteria) are fundamental to rational decision-making. Without clearly defined values, decisions are made based upon available alternatives. Defining values empowers you to choose whether any alternative is appropriate.
4. In addition to facilitating strategic thinking, formal deal criteria help to get key personnel on the same page.
5. Buy criteria can be used as a rejection device for situations that are a poor fit. Being able to quickly separate the winners from the losers saves both time and money.
6. Formal buy criteria, by definition, creates a profile of the type of company that is most desirable and makes it easier to target and find situations that fit and offer the desired values. Knowing and understanding acquisition criteria makes it much easier to find the right acquisition target.
7. It's a costly mistake to allow a desire for a company to define a strategy, it should be the strategy that defines a desire for a target. It has been noted that the theory determines the observation. Successful deals have a compelling strategic rationale, but they are not "rationalized."
8. The forward-thinking necessary to clarify values and establish buy criteria can facilitate post acquisition integration by placing emphasis on the "life after the acquisition," rather than the complexities of closing the deal. It's easier to look beyond the deal when the deal is a means and not an end in itself.
9. Being able to act fast is important. Knowing the wants allows for quicker recognition and responsiveness to an acquisition or merger when one is found. In a hot  Mergers & Acquisitions market taking too long to decide whether to seriously pursue a deal and buy might cause it to be acquired by a competitor or another buyer.
Not all strategic motivators are equal. Some are more important than others. When evaluating acquisition opportunities, each motivator should be evaluated and compared according to its relative importance. An experienced M&A Advisory Consultant knows to assign a weight to each motivator. The target's perceived capacity to meet the motivation is then rated so that a weighted rating for each motivator can be obtained along with an aggregate weighting for all strategic motivators.
Speak to American Fortune regarding M&A Advisory Services Consulting when contemplating a business sale or acquisition.
Posted by Brian s. Mazar, CBI, MBA
American Fortune
www.fortunebta.com