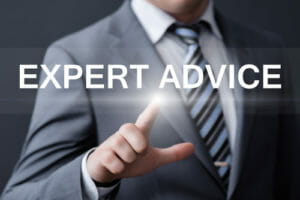 Exit Planning Services
Exit planning services for business owners.  What would happen if something catastrophic affected your business today? In the event of an act of God, what would your staff do? Do you have a plan in place so your company could continue operations even in the worst circumstances? Many companies learn that they weren't prepared for a disaster on any scale too late.
Business owners should always have an exit plan. Although most people write an exit strategy as part of the initial business planning, owners should always have an up-to-date exit plan. You're not looking for an investor, you're looking for a way to hand off your company smoothly, or keep your company on a desirable path until you can find an ideal buyer.
A firm that provides exit planning services should give detailed instructions and guidance to help a business owner leave their company. During that time, they should have a comprehensive guide so that the owner can benefit from leaving the company and the company can continue to succeed. Well-developed exit planning service should aim to cultivate growth and achieve business goals in the near future.
Exit Planning Services Must be Comprehensive
Exit planning should lay out, in extreme detail, how exactly an owner can and should exit the company. You will need much more than a honey-do list, instead, you should expect a personalized map for how to plan to exit the company, how to tell when it's the right time to exit, and how to ensure the exit process is as painless as possible.
An exit strategy should allow you to reap as many benefits from exiting the company as possible. The owner has every right to reap the rewards from their hard work.
Through professional exit planning services, an exit plan should:
Increase and preserve the value of the business.
Allow the owner to retain control over the sale and business until exiting.
Create multiple paths to handle best-case and worst-case scenarios as they arise.
Explore the possibilities of income, capital gains, gift taxes, and complex transfers.
To accomplish such a comprehensive plan, professional services look at:
State of the industry
Age and health of the owner
The business' competition
Interests of the current owner and their family
The overall health of the economy
Typically, owners should start their exit planning three to five years before they intend to leave the company. Just like estate and retirement planning, an exit strategy is one part of responsible planning. You have your family and employees counting on you. Stepping away from the business will probably be one of the most important financial events of your life.
When you, or any other business owner, waits to establish an exit plan they take on avoidable risks. It's possible that the economy, industry, or business could suddenly change. Or, personal issues may come up and decrease the owner's options in leaving the business with good planning.
Expert Tips on Developing a Strong Exit Strategy Plan
Exit planning services allow for you and everyone involved to know what can happen, and what should happen. First, professional services will look at everyone involved and affected by the sale. Then, the plan should consider what can and should happen to make sure the business is at max profitability.
Of course, professionals should always focus on the owner's personal wealth objectives, the business' value, and address the contingency plans. Every exit strategy must address what should happen if something unfortunate or unexpected happens.
An exit plan should address the owners' needs, but also the business, and all third-party concerns and interactions.
Using Exit Planning Services Should Consider Everyone Involved
Exit planning is part of essential planning for yourself, your family, and your employees. Many business owners feel an obligation to provide the best possible support to their staff during an exit. For the staff that remain with the company, the exit period is a very uncertain time. The same is true of a business owner's family.
A business owner could exit their company at the best time possible with a well-structured plan and benefit from the sale. Even during that type of ideal exit, there's a lot of uncertainty and emotional tension that can cause unexpected challenges.
Without a doubt, exit planning services help to ease that tension because you have a third party looking at the best possible options for everyone involved. Through exit planning, you can determine if you would be interested in selling the business to someone who wouldn't honor employee contracts.  Or you might choose to favor buyers who would keep your current management team. These are the things you can determine well ahead of time with an exit strategy.
Develop an Action Plan for Max Profitability
Every exit strategy should have an ideal situation and an action plan to cash in on that situation if it presents itself. With proper exit planning services, a professional should professionally look at the company's value and profitability. With a focus on value and profitability, the owner only needs to regulate and manage operations in a way that aligns with keeping that value high.
An owner might have an exit plan that they update every few years while they wait for the right time to sell the company. Having a regularly updated Exit Plan can allow the business owner to stay in place until it's the best time to sell. However, you might be looking to sell your business in the next year, three years, or even right away. It all starts with exit planning services and understanding what your options are to develop max profitability to get the most out of your business when you exit.
Although these plans aren't simple, the action plan to build profitability is usually straightforward. Carrying out that plan, however, takes time.
Align the Plan with Personal Wealth Objectives
When you're considering selling your business, or exiting the company and handing it over to a family member you'll want to consider your goals too. Business owners spend years or decades constantly worrying about the welfare of the business. It is fairly common for owners to put their personal wealth objectives to the side.
An exit plan is the opportunity to start setting out your goals for what you want to get out of exiting the business. A business exit strategy should successfully align the business plan to your wealth objectives. You'll need to have a conversation about your exit, or succession, and how you and the current leaders will receive compensation.
It's difficult to address personal expectations, wants, and needs when the business may be facing trying times. What you want to get out of the business when you exit should never be a topic for discussion when the company is in "mission-critical" mode. It puts you and current leaders at a severe disadvantage. It's critical to have these discussions before something unforeseen occurs.
Determine the Company's True Value
A complete business valuation requires a bit of finesse, in-depth knowledge of mergers and acquisitions, and a skilled eye for financial analysis. Third parties deliver the most objective valuation and an experienced exit planning services advisor, or a mergers and acquisitions firm, can conduct a profitability analysis.
Through a thorough business valuation, you can factor in elements of the company that don't appear on the financial statements. A professional can look at your management team, industry position, and competition and consider those factors in the valuation.
As part of professional exit planning services, you can identify key business value drivers and benchmark the value of the business.
Define Contingency Plans
An exit plan won't stand on its own if it only depicts the ideal situation. Well-defined contingency plans should establish protection for you, and your business from unexpected or unfortunate circumstances.
Through defining various contingency plans, you and your employees can feel a greater sense of security in day-to-day operations and during the exit period. With exit planning services you'll have the opportunity to monitor your plan, business, and the market to ensure that when the time comes to exit you can do so profitably and successfully.
Take the First Step Toward Complete Exit Strategy Planning
Through professional exit planning services, you can layout who would ideally step into key leadership roles, take over for running the company, and what you expect from a good deal. Consider all elements of what you want from this exit, and what is necessary for the continued success of the company.
It's vital to make these plans, although you may intend to stay with the company for a few more years. An exit strategy can deliver a high level of security for you, your leadership team, your staff members and your family. They can know that proper preparations are in place to take care of everyone when you exit, or in the event of an unforeseen disaster.
To start your exit planning services today, contact American Fortune. Our staff of dedicated exit strategy planning advisors and M&A professionals are ready to help you prepare for the best outcome while also safeguarding against possible dangers. Create an exit plan that can serve you and your company with American Fortune.
Learn more about our Exit Planning Services here: fortunebta.com/exit-planning/
We at American Fortune have taught clients how to sell or buy businesses, performed business valuation services, exit planning services, mergers & acquisitions advisory services in the following areas of the USA: Columbus Ohio, Atlanta Georgia, Lexington Kentucky, Bowling Green Kentucky, Nashville Tennessee, Memphis Tennessee, Cincinnati Ohio, Dayton Ohio, Toledo Ohio, Los Angeles, Cleveland Ohio, Pittsburgh Pennsylvania, Baltimore, Maryland, Indianapolis Indiana, Chicago Illinois, Detroit Michigan, Flint Michigan, Tampa Florida, St. Louis Missouri, Kansas City Kansas, Des Moines Iowa, Minneapolis Minnesota, Louisville Kentucky, Oklahoma City, Oklahoma, Dallas Texas, Fort Worth Texas, Denver Colorado, San Francisco California, Salt Lake City Utah, Phoenix Arizona, Lexington Kentucky, Los Angeles California, San Diego California.