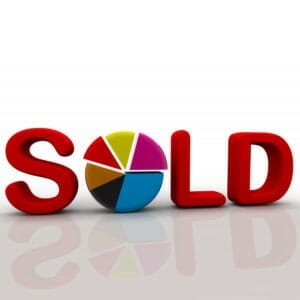 To Sell a Business Successfully Enlist the Help of a M&A Consultant in Cincinnati, OH
If you are in the market to sell a business, you need someone on your side that can help you see all aspects of the business.  The ideal result of a sale or acquisition is a "win win" approach; it is a deal beneficial for everyone involved. A company that offers mergers and acquisitions services in the Cincinnati, Ohio area can be a good advocate.  You can use their experience and knowledge to help you evaluate all aspects of the business sale and determine if a sale represents a good strategic goal. Your Cincinnati, OH M&A Consultant will work alongside you, working as your adviser and consultant to help you every step of the way from beginning to end.
One main aspect that is important to sell a business in the Cincinnati, Ohio area is the business valuation of the proposed company. A good business valuation services firm serving the Cincinnati, Ohio are will give you a full analysis of the true market value of the proposed business. This is the best way for you to determine if the price is right for the business you are interested in selling. Using a business valuation services company that works in Cincinnati, Ohio, helps you better understand the true market value of a business.
When you use a mergers and acquisitions company that serves Cincinnati, Ohio, to sell a business, you can also determine the level of help you desire. They offer many different packages, as well as hourly services, to help you get the exact help you need. If you require help from beginning to end, including business valuation services, negotiations for your deal, structuring the proper deal, as well as advice on how to sell a business in Cincinnati, Ohio, you can utilize an entire package that will give you those services with a mergers and acquisitions company.
If you would rather purchase your services a la carte from a M&A Consultant Cincinnati firm you will have the option to utilize their services on an hourly basis. What is most important is that you feel comfortable in your business sale and that you are confident that you are receiving a solid deal when you sell or buy a business. Whichever side of the transaction you are on, a reputable mergers and acquisitions company can help you successfully sell a business.
To learn more about our M&A Consultant Services in the Cincinnati location please visit: fortunebta.com/mergers-a-acquisitions/
American Fortune has helped clients in Cincinnati, OH M&A Consultant Services and in the following areas of the USA: Columbus Ohio, Atlanta Georgia, Lexington Kentucky, Bowling Green Kentucky, Nashville Tennessee, Memphis Tennessee, Cincinnati Ohio, Dayton Ohio,Toledo Ohio, Los Angeles, Cleveland Ohio, Pittsburgh Pennsylvania, Baltimore, Maryland, Indianapolis Indiana, Chicago Illinois, Detroit Michigan, Flint Michigan, Tampa Florida, St. Louis Missouri, Kansas City Kansas, Des Moines Iowa, Minneapolis Minnesota, Louisville Kentucky, Oklahoma City, Oklahoma, Dallas Texas, Fort Worth Texas, Denver Colorado, San Francisco California, Salt Lake City Utah, Phoenix Arizona, Lexington Kentucky, Los Angeles California, San Diego California.
To learn more about the sale of a business industry refer to: IBBA