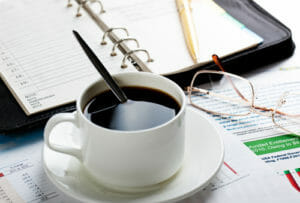 Here are 10 key points you must know in order to sell your business successfully:
1. Keep My Emotions Out Of The Business Sale: Many Business For Sale attempts fail because the seller is still too emotionally invested in their business to be objective about it.
2. Value Of a Business: You need to know just how much your business is worth on the open market. You need to have a professionally prepared business valuation that is very defensible against the challenges by buyers. Remember, your business is worth exactly what someone is willing to pay for it. You want to find the person that is willing to pay what your business is really worth in an open market.
3. Timing in "How To Sell My Business": Business Success is not the only key to a successful business sale. Obviously, some business sales are forced forward due to circumstances that need immediate action, for example, a health issue, retirement or divorce. But if you can choose when to sell a business then you are going to want to start the selling process when your business is doing well and the demand for business acquisitions is higher. Such planning will assure you a better price and terms for your business.
4. Preparing a Business For Sale: Physical presentation of your business is helpful but nothing compares to a solid EBIDTA and clean financials. Business buyers are attracted to businesses in healthy industries and with lots of potential for growth. You'll also need to be sure you have the appropriate disclosure on all areas of your business. Remember, selling a business on your own does not mean you are not subject to all disclosure laws and you may be subject to legal action if you have not disclosed information properly.
5. Marketing in "How To Sell My Business": You can list your business for sale on various websites to provide you with Internet exposure. You also need to create a target list of potential buyers that might have an interest in acquiring your business. Let's face it; selling your business would be almost impossible if no one knew that it was on the market. But not so fast, if the wrong people especially employees, customers or competitors find out that you are selling your business it could have severe effects on your business. Be very careful how you advertise and market your business for sale. Provide just enough information to grab the interest of buyers. Provide information in a manner that would not allow buyers or even worse your employees, competitors, bank, suppliers and others to identify you and your business.
6. Roadmap To How To Sell My Business: It is very critical that you have a good process to sell my business. The more you know about the problems and issues that arise in the sale of a business the more likely you will be able to have an upper hand in negotiations and deal structure. Being prepared will help you in not being taken advantage of by buyers. Many buyers know how to play the game; their tactics will exasperate you and waste your time.
7. Who Is My Buyer: Know who you are marketing to, take an honest assessment of your business and determine who is most likely to be your buyer. Is it an investor, first-time business owner, the financial or strategic buyer? Once you have pinned down the buyer, market to that group of buyers heavily. Most buyers don't start out "looking to buy". Many buyers are simply "curies" or "just looking" but an excellent opportunity, price, or timing could make your business too attractive to pass up. Selling your business is also a numbers game, so the more people see your ads the better chance that you will receive inquiries from potential buyers.
8. Financing: Most buyers do not have a good grasp on obtaining a loan to acquire a business. They assume that business loans are easy to obtain. They may already have been told by an acquaintance that works in a local bank that they could easily obtain a bank loan. The reality is that bank loans for an acquisition are very difficult to obtain. In today's economy and banking realities, bankers require that the buyer put down a substantial down payment and that the seller offer some seller financing and or earnouts.
9. Due Diligence: Most business sellers assume that the buyer has been through the process and knows the stages of buying a business. The buyer that has never purchased and or operated business can be difficult to deal with because they have very little or no knowledge about the process of buying a business let alone operating the business. The experienced buyers are usually easier to deal with since they have purchased businesses and operated businesses in the past. However, you have to be very careful with these experienced buyers, they will tell you what you want to hear and after 6-8 months of due diligence will tell you that your business is only worth 50% of your asking price. Having a very good grip on all of the possible issues that arise during the buyers due diligence is very critical.
10. Closing: When it is time to close on the sale many events need to be carefully coordinated. Many deals fall apart at this stage since the deal terms such as taxation, purchase price allocation, bank financing, contract language, last minute negotiation attempts by buyers, nervous buyers and other issues may kill the deal. It's at this time that experience in Mergers & Acquisitions and know in how to sell a business can be extremely helpful.
Learn more about American Fortune's "How to Sell My Business" program by speaking with one of our expert Advisors.
Contact American Fortune at 502-244-0480 on " How To Sell My Business Successfully" program.