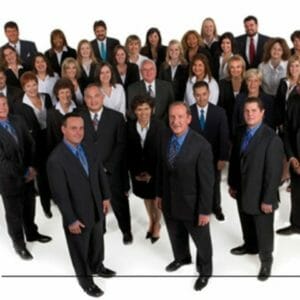 American Fortune Mergers and Acquisitions Services
American Fortune is a premier provider of Business Advisory services in the areas of Mergers & Acquisitions (Business Sale), Business Growth/Exit/Succession Planning and Business Valuations for companies with annual revenues up to $50 million. Our set of unique processes are some of the ways of maximizing business value and marketability of your business. We provide expertise in areas of growth and profitability, business due diligence, financial analysis, tax minimization and value maximization. American Fortune will prepare your business for the market, discretely market the business for sale, find the right buyer, and sell the business at the best price, at the right time. Our Business Advisers will work closely with your Attorney and CPA to make sure you have the right information and to provide you with smart options so you can make the best decisions about your business transfer.  We maintain excellence by retaining Business Advisers who possess a solid base of credentials and experience which guarantees you a solutions-oriented approach to your business transfer needs.
Business Growth/Exit/Succession Planning
A business Growth/Exit/Succession Plan can provide an immediate increase in business value. A good plan not only preserves the value of your business and provides protection for the business, the owner and their family, but most importantly it will raise the value of your business by as much as 50%. A well developed Growth/Exit/Succession Plan allows a business owner to retain control of their company regardless of what the future may bring. In our Growth/Exit/Succession Plans, we explore exit strategies and create tactics to achieve the most desirable outcomes for our clients.  We explore the effects of income taxes, capital gains, estate and gift taxes, as well as address the particular complexities of a transfer (sale) to third parties, family members or key employees. We make recommendations to preserve and increase the market value of your business prior to the sale. We also produce Contingency plans to address unforeseen, catastrophic events.
Mergers and Acquisitions Services
We take an approach that if the timing isn't right for you to sell your business, we will work with you to "groom" your business before we take it to the market to make sure you get the best price.  If the timing is right, we will take your business to the market and successfully sell your business to the best buyer, at the best possible price. At American Fortune Mergers and Acquisitions Services we posses expertise to handle the entire Business Sale (M&A) process.  We will perform Extensive Due Diligence of your business, Value Your Business from a market perspective, perform Market Research, target Strategic Buyers, Minimize Taxes, Maintain Utmost Confidentiality by using unique processes, create the best possible Deal Structure and utilize AMERICAN FORTUNE's Proven Processes to successfully sell your business.
Business Valuations help in choosing ways of maximizing business value
A Business Valuation is an important tool that helps validate and benchmark the true worth of your company. Once you know the value of your business, you can focus your resources on maintaining and increasing its value.  Our business valuations are fully documented in a detailed written report and provide you with a realistic, credible, and defensible value of your company. Our practical knowledge of market values comes from our daily involvement with Business Sales and Mergers & Acquisitions. As a result, our valuations are accurate and more credible than valuations prepared by companies that don't have our market expertise.
To learn more about the best ways of maximizing business value call 502-244-0480 to speak with a expert Mergers and Acquisitions Services Adviser.
American Fortune Mergers and Acquisitions Services