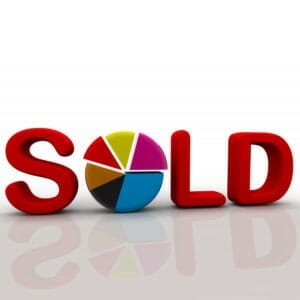 Starting your own business can be a good means on a fast track of owning your business fast as opposed of years of trying to grow a business. The process of buying an existing business instead of starting everything from scratch is definitely less risky and ultimately cheaper. Once you've made a decision to buy an existing business, you can begin searching for the right business by looking at business for sale listings on the internet. And as you do this, keep in mind that there are certain considerations that you have to look into in order to ensure that you will end up making all the right choices and decisions in buying the right business. You need to become organized and follow some simple steps when looking for business for sale listings.
Prepare a well-organized agenda
Before you start scouting for that ideal business, be organized and have a written plan to follow. Make a list of your strengths and weakness, interests, passions and your preferred business opportunities. This process should result in narrowing down your search for business for sale listings as well help assure that you find a business that you can operate successfully. You should know what you're exactly looking for. Define your budget and your sources of funds so that you can better match your resources against suitable business for sale listings. It will be a futile effort to look for businesses when you're not financially equipped to fund the acquisition project. You don't necessarily have to have all the cash needed to purchase the business; what you need is a list of funding options to help you in closing your acquisition transaction. The loan might be in a form of a personal note from a family member or friend but in most cases it will be a financial institutions including SBA lending for smaller businesses.
Utilize online business for sale listings
These days, more and more people use the Internet to find various products and services. Online shopping has become a way of life instead of just a simple trend because it offers more convenience. So when you want to increase the opportunities of finding that ideal business, an online search will always bring about very fruitful results. There are numerous online business for sale listing sites that can help. With just a few clicks, you can have a list of businesses for sale right at your fingertips. This saves you a lot of time and energy as you don't have to go around asking and inquiring about businesses for sale. These listing provide enough of basic information to allow you to have access to valuable information about a company in an instant. You can compare important data about the companies that you're interested in – their history, financial status, and profit potential. You can perform these searches and analysis form the comfort of your own home or office, without spending any money for travel.
Seek professional help
Just as you would see a CPA on accounting and tax issues, or consult a lawyer when you have legal problems, there are also experts and professionals who can better assist you when it comes to finding the right business to purchase. Business Acquisition Services such as Investment Bankers, Mergers & Acquisition Advisors, Business Brokers, are the right people to utilize to when you need a competent advisor to facilitate acquisition transactions between you and seller. These professionals can guide you from beginning to end and they can provide valuable input in every stage of your business acquisition transaction. These business advisors can also be very instrumental in helping you establish the actual market value of the businesses you are reviewing; this way, you will know if you are making the right investment or not from a price perspective. Hiring such advisors does entail additional expense on your part. However, their expertise and experience can increase your chances of buying a business at lower price and better terms as well as assuring a successful acquisition.
Aside from Investment Bankers, Business Acquisition Services, Business Brokers and other consultants, an accountant can also be of great help when it comes to computing financial ratios, estimates, and valuation of the business. Accountants are well-versed in reading and analyzing financial reports so you can gauge whether a business has a good and stable profit potential. A lawyer, on the other hand, is crucial in assisting you in all the legal issues and documents involved in a business acquisition transaction. A lawyer is normally pulled in a few weeks prior to the closing. Lawyers are utilized to draft or review all the contracts and agreements needed to close the sale. A good lawyer will ensure that you are entering a legitimate transaction and that your legal interests are well represented.
To learn more about American Fortune Business Acquisition Services click here.
American Fortune has assisted clients in the following areas of the USA: Columbus Ohio, Atlanta Georgia, Lexington Kentucky, Bowling Green Kentucky, Nashville Tennessee, Memphis Tennessee, Cincinnati Ohio, Dayton Ohio, Toledo Ohio, Los Angeles, Cleveland Ohio, Pittsburgh Pennsylvania, Baltimore, Maryland, Indianapolis Indiana, Chicago Illinois, Detroit Michigan, Flint Michigan, Tampa Florida, St. Louis Missouri, Kansas City Kansas, Des Moines Iowa, Minneapolis Minnesota, Louisville Kentucky, Oklahoma City, Oklahoma, Dallas Texas, Fort Worth Texas, Denver Colorado, San Francisco California, Salt Lake City Utah, Phoenix Arizona, Lexington Kentucky, Los Angeles California, San Diego California.